Review: Taste of Kualoa Farm Trolley Tour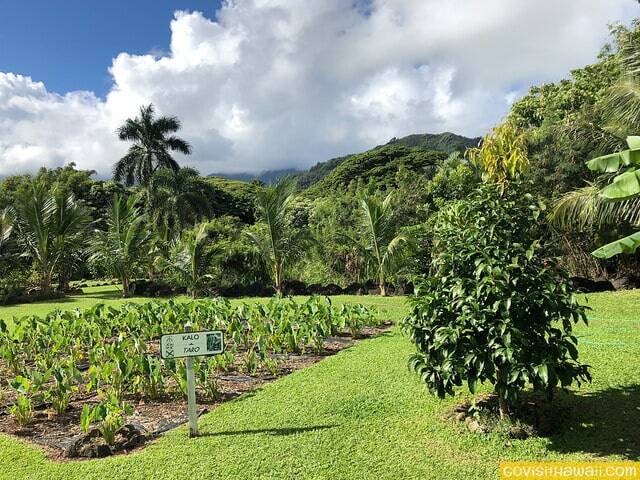 Kualao Ranch, the private nature reserve on Oahu's east side, offers many tours for adventure and cultural learning. We had been wanting to take the Taste of Kualoa Farm Tour for many years because we wanted to view the picturesque fish pond that's part of the tour. Of course, everything else about the tour sounded fine, but seeing the pond was our main motivation.
The farm tour starts from the main visitor center at Kualoa Ranch where we hopped aboard an open-air trolley bus. From there, we traveled down Kamehameha Highway a mile or two to enter the private farm lands.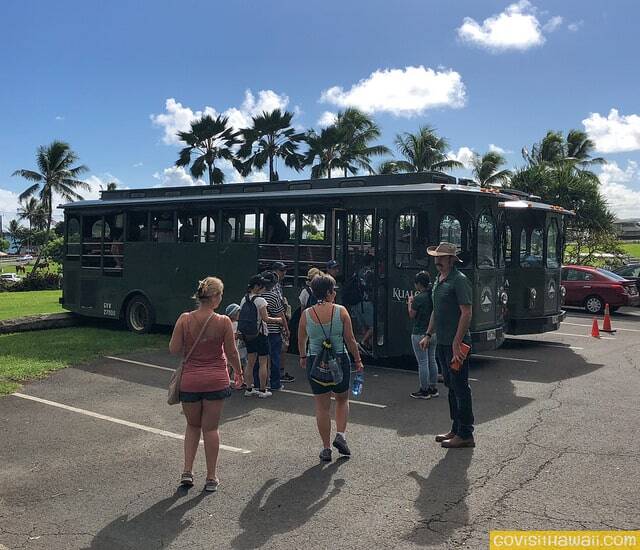 Our tour guide drove slowly through the farm telling us about the tropical plants. He explained their uses and significance to Hawaiian culture.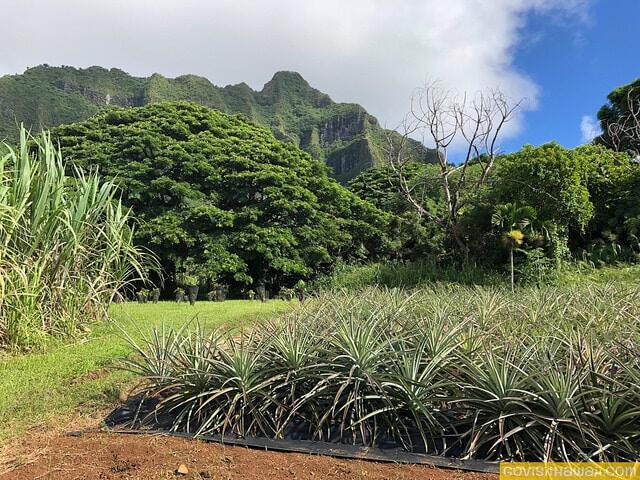 The farm includes "canoe" plants, like taro and breadfruit, which were plants brought to Hawaii by the early Polynesian settlers. There's a "plantation" plant area for plants like coffee, sugar cane and pineapples that grew the plantation industry. We also enjoyed the delightful "ornamental" area for the beautiful flowers.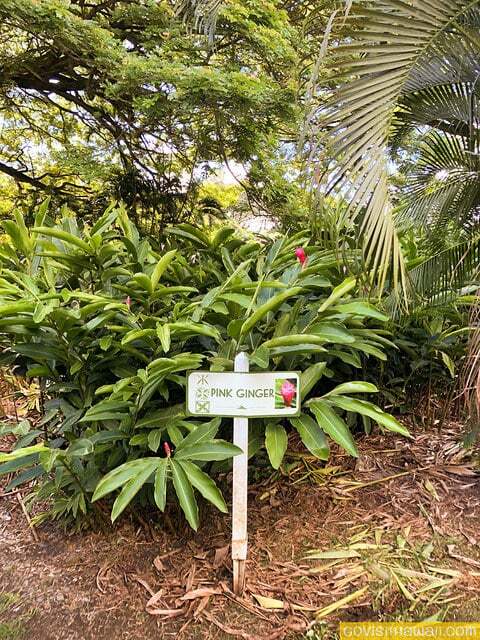 We stopped and hopped off the trolley in what looked like a deserted town, but it is actually a collection of buildings used in movies and television shows. Each facade was had a board in front of it to indicate what movie or show it was used in.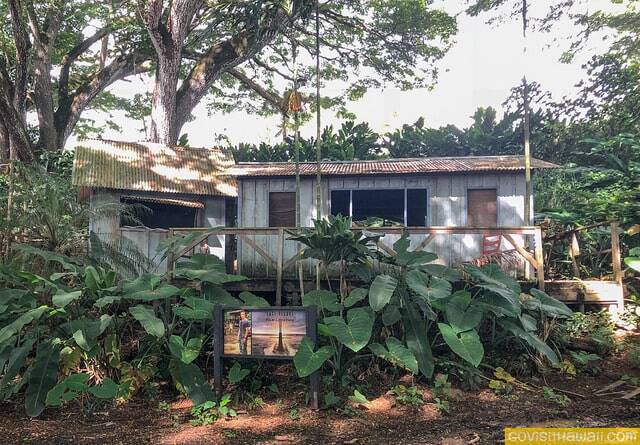 Behind this "movie set town" lies the beautiful fish pond, which has also been used in movies and shows, such as Jurassic World and LOST.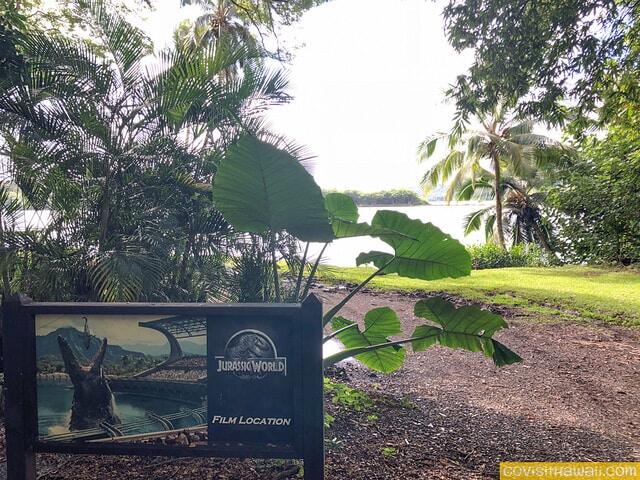 The ancient fish pond is so very beautiful and peaceful. We were pleased that we had enough time to linger here and enjoy the views.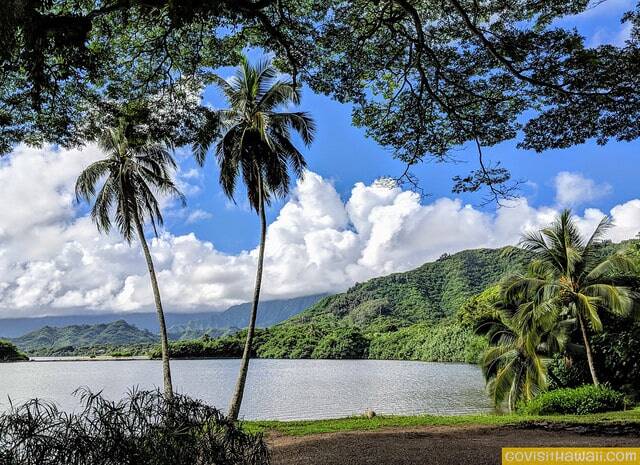 Our tour continued back on the trolley. We drove past some of the taro fields and aqua culture sites.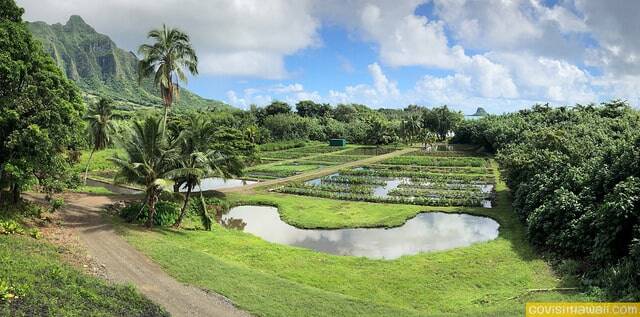 The final tour stop was at the tasting site. Here, we got to sample starfruit, papaya, dried fish, poi and macadamia nuts.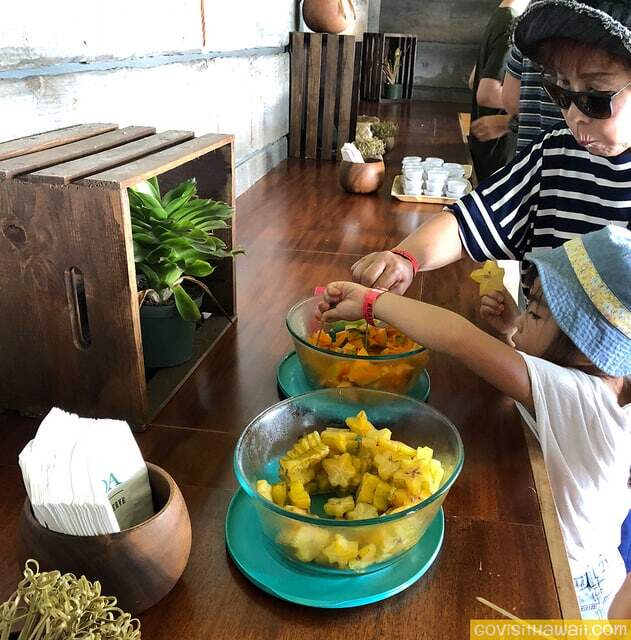 Overall, this Taste of Kualoa Farm Tour was a good way to learn about the important plants that have been used in Hawaii for centuries. The scenery was spectacular.
Our short video provides more insights into this tour:
See more of our photos from this tour here.
At the time of writing, this 90-minute tour costs $45.95+ for adults and $35.95+ per child. Note rates are due to increase in April 2019. We took this tour as part of a three-tour package deal. For information and current pricing, see the Kualoa Ranch website for this tour.