Kualoa Ranch Movie Set & Ranch Tour Review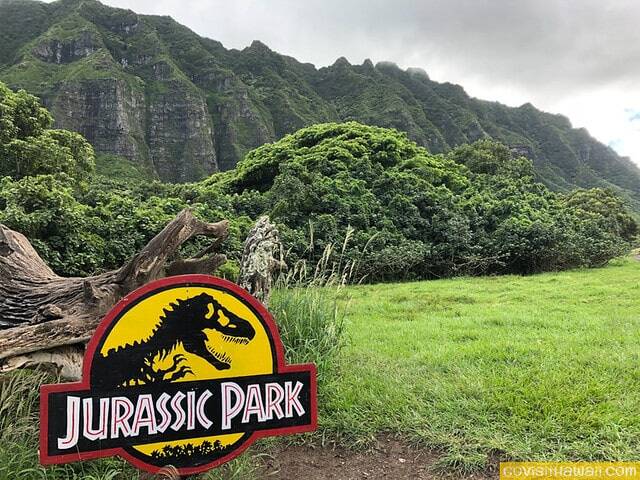 As you probably already know, I'm a huge fan of the television series Lost. So, when I found out I could take a tour to see some valley scenes where Lost was filmed, you can bet I was interested in seeing it.
The tour is operated by the Kualoa Ranch and called the movie sites tour. It begins from the visitor center and lasts about 90 minutes.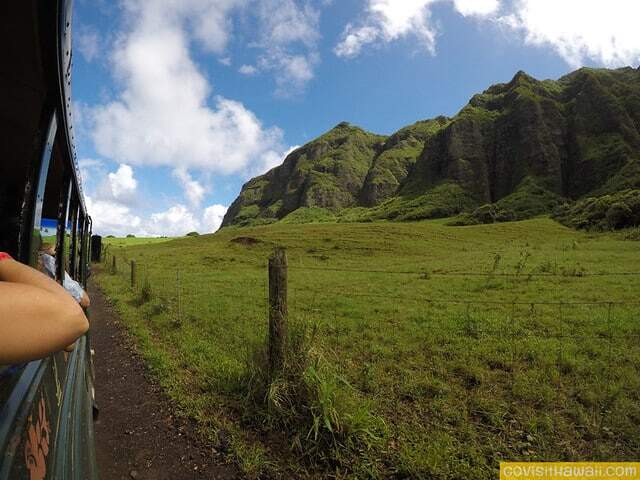 Some of the better known movies that have been filmed with Kualoa Ranch as a back drop are Jurassic Park, Pearl Harbor, 50 First Dates and Godzilla. The scenes from Lost that have been filmed on the ranch are Hurley's golf course and site the where Hurley found and started the old VW van. Many Hawaii Five 0 scenes are filmed here, too.
An old school bus transports you through the ranch and into the valley. The windows have been removed so the bus is "open air" so to speak. Sometimes it can be dusty and windy, so I would advise wearing glasses. The tour takes a few stops along the way so that you can take in the scenery and take photos.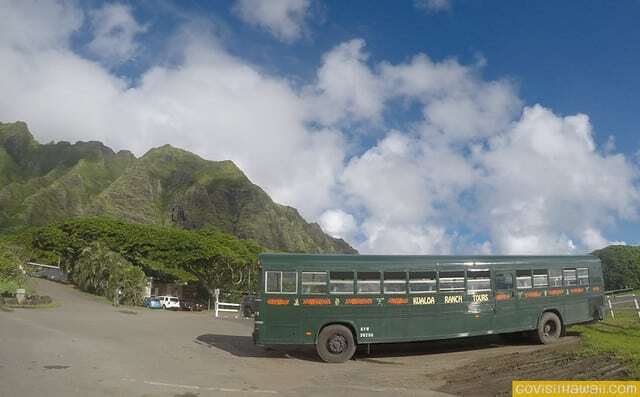 The tour takes you past World War II bunkers and one of them has been converted into a little "museum" with props, movie posters and photos of movies that have been filmed at the ranch. There are also photos showing the ranch's war history.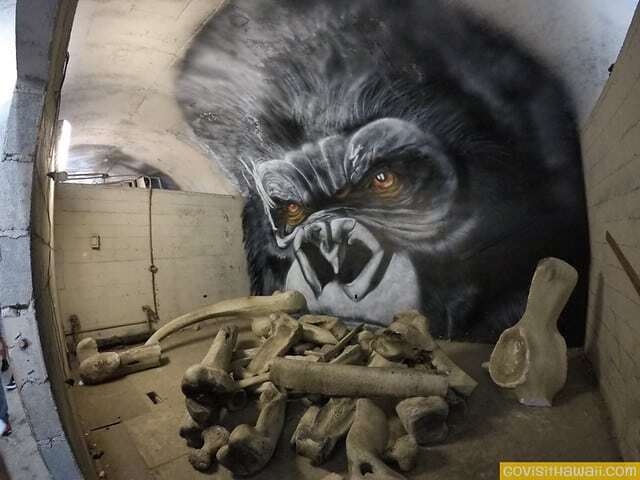 The Kualoa Ranch is located on the east side of Oahu. They offer several tours. The Movie Sites & Ranch At last check in 2019, the tour price is $47.95 per adult and $36.95 per child. As a Lost fan, I couldn't miss an opportunity to take the tour, but the gorgeous views of the valley were almost worth the price of admission alone. (See finding LOST filming locations for more LOST information.)
See our short video overview of Kualoa Ranch's movie sites tour:

For more of our photos from this tour, see this link.