With six great Hawaii islands that you can visit, how do you choose the best island(s) for you? That's a question that many potential Hawaii visitors wrestle with. Trust me, I've been there.
I've seen a few surveys that ask a handful of questions and supposedly result in an answer of the perfect island for you. Though I'm often called a Hawaii expert, just for fun, I take these quizzes to see the result. After the result displays, I have to wonder how'd they come up with that answer? The trouble with these surveys is that they are too short and ask odd questions like, "Your perfect day includes hiking to a volcano or lounging on the beach or pampering in a spa or searching for beautiful waterfalls." Well, I don't know about you, but I want to do all of the above! I think the results of these simple questionnaires are as effective as picking an answer out of a hat.
So, how on earth do you pick an island or two to visit on your vacation? I have some suggestions and can point you to some great resources that will help you be informed to make a great decision.
1. Review the visitors bureau website for each island. If a particular island looks interesting to you, order their free island guide. These sites and guides highlight the scenery, cultural activities, and island adventures. The island visitor bureaus give you a good flavor for what each island has to offer.
You might also benefit from surfing the overall Hawaii Visitors Bureau's website where you can watch videos, find festivals and quickly get lost in discovering all the wonderful things the islands of Aloha have to offer.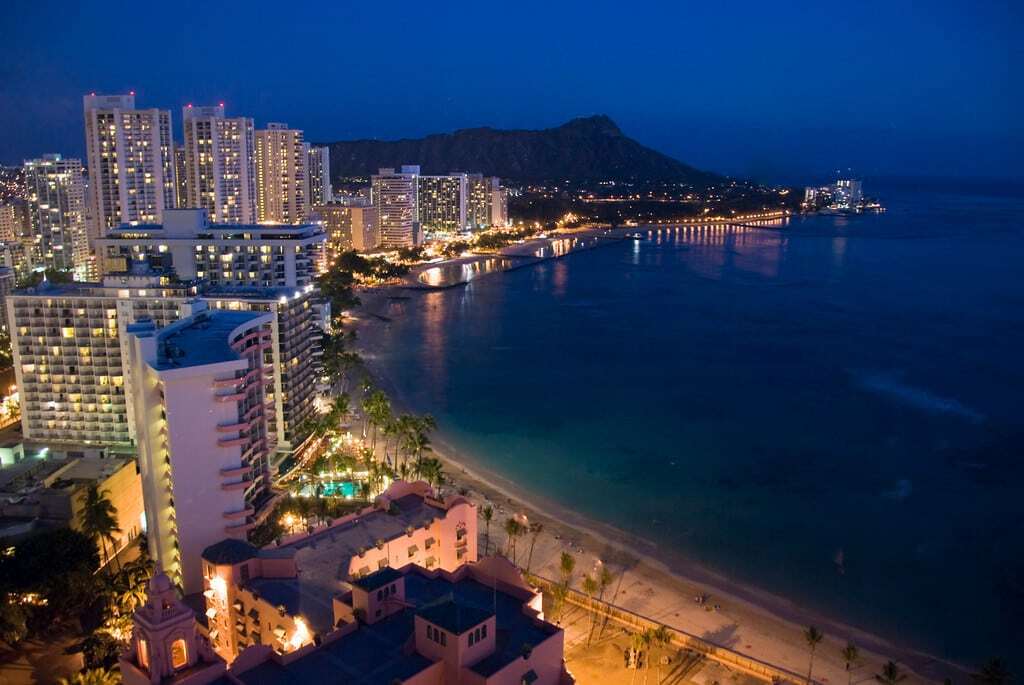 2. Take an island virtual tour. A picture is worth a thousand words and a virtual helicopter tour is worth even more! Though the Blue Hawaiian Helicopter island videos were not generated for the intent of helping a potential visitor choose an island, I think they're great for just that. It's one thing to see a still photo, but to see a video is even more useful. Here are links to the individual island videos:
There's about a half a dozen videos or more for each island, so make sure you check them all out by clicking on the "Area of Interest" navigation on the left as well as the circles on the island maps.
3. Review our easy to follow Hawaiian Island vacation itineraries. Take a look through our island vacation itineraries and see which one(s) appeal to you.  Each travel planner include all the must-sees of each island and are customizable. These itineraries are designed for a one week vacation, however they can easily be modified for more or less time.
If you are considering Hawaii for a honeymoon or a romantic trip, checkout our island honeymoon guides:
4. Review the following infographic:
Our infographic describes each island in a nutshell.

5. Still can't decide? Just pick Maui and go with it. 🙂 It's pretty common for Maui to top lists of the best island on travel magazine surveys. If you've never been to Hawaii, Maui is a great place to start. In fact, Maui is where we took our first trip to Hawaii and instantly got us hooked on the Hawaiian Islands.
6. Ask an expert.  I've vacationed on every island and I know them very well. If you have thoroughly reviewed the above links and you are still not sure which island(s) best suit you, you can ask me. Do not cheat yourself  by not taking the time to review the links and read the content of this page. Only you know what appeals and resonates with you. You'll be wasting your time and mine by not thoroughly reviewing the links and resources in this article before you comment.
Bear in mind that I am not a travel agent.  I write this site on a voluntary basis, so I am not available to assist with individual trip planning details.
Once again, do not cheat yourself by not taking the time to review the resources in this article. After you have reviewed every link and all the content in this article, if you are still unsure of which island(s) use the comments to describe:
7. Don't worry. You can't make a bad decision. You can have a fantastic Hawaii vacation no matter which island(s) you choose. They all have their own personality and unique features for you to enjoy and admire.
—
For more Hawaii vacation planning advice, see our guide for first time Hawaii visitors with step by step planning instructions.