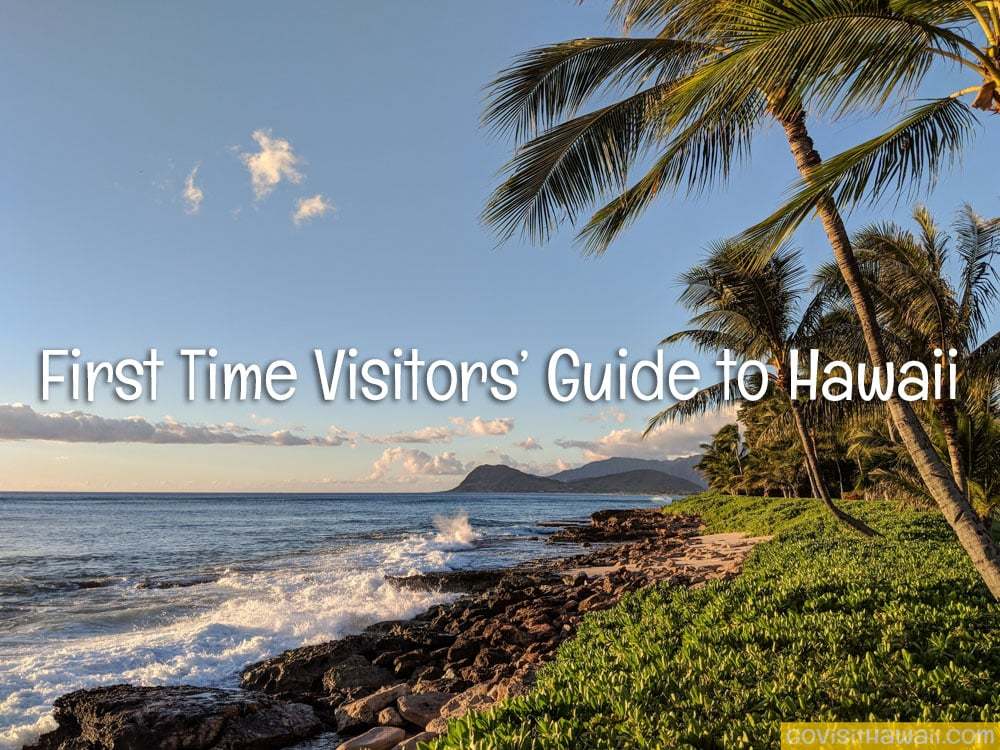 So, you've decided to book a Hawaii vacation. That's exciting! Now you're wondering where to start your travel planning. Well, you've found the right spot for tried-and-true advice to begin planning your perfect Hawaii vacation. By using this first time visitors' guide, you'll take the stress out of planning your first Hawaii vacation.
Before we dive into the good stuff, it's a good idea to briefly let you know a little about us. At Go Visit Hawaii, we completely understand all the challenges of planning a Hawaii vacation, because we are travelers to Hawaii just like you. We fell in love with Hawaii in 2003 and have visited Hawaii dozens of times since then. Through our many trips we've become expert Hawaii travelers. We've even been referenced by USA Today and other prominent media outlets for our Hawaii expertise several times.
We're not travel agents and we're not trying to sneakily sell you anything. We write the very same unbiased advice at Go Visit Hawaii that we would give to our closest friends and family!
We've organized this guide based on the stages of planning — from "Help! I have no idea where to start," to "I'm ready to pack my bags for Hawaii!"
Advice for choosing when, where and how much money to budget:
The first articles you should read are:
– How to pick the best Hawaiian Island(s) for your vacation. This article provides lots of resources to help you find the Hawaiian island(s) that best fits what you're looking for in a Hawaii vacation. (Pssst: If you have a difficult time choosing, just go to Maui. Of all the Hawaiian Islands, Maui seems to always win more awards from the travel magazines and surveys. It's a crowd pleaser.)
– Determine how many islands you will visit – When time is limited, you need to make the most of your stay. In our "how many islands" article we provide advice on how many islands you should consider visiting based on your available vacation days.
– Best time to visit Hawaii – Anytime is a good time to visit Hawaii, but some months are better than others for sunny weather, cheaper prices and low crowds. In this article, you'll be able to quickly pick the ideal time to go to Hawaii that fits into your vacation schedule.
– How much money do you need to budget for a Hawaii vacation?  How much will a trip to Hawaii cost you? This article will help you quickly calculate your own budget for traveling to Hawaii.
Advice for choosing the best flights to and around Hawaii:
We've got three great articles to help you get to and around Hawaii with ease.
– How to choose the best airport for your Hawaii destination – Most of Hawaii's islands have more than one airport. This guide gives you advice on how to choose the best airport for your flights based on your island destination.
– Strategies for finding the lowest airfare to Hawaii — This article provides advice on how to find the best Hawaii flight cost and options for you.
– Guide to Hawaii inter-island travel — This article helps you to easily navigate how to island hop in Hawaii.
Advice for choosing where to stay, dine and play:
After you've gone through the process of picking the Hawaiian island(s) for your vacation, where do you stay, what do you need to know and how will you get the most out of your vacation? The following pages should help you answer those important questions.
Our island guides are designed to be a great starting point to help you plan where to stay, what to do and where to dine. Follow these links to each individual Hawaiian island guides:
– Hawaii, the Big Island vacation guide
Need a Hawaii vacation itinerary that includes all the must-see and do attractions and activities? See our page with what we believe are the very best Hawaii vacation itineraries.
Regarding selecting your accommodations, see our article: How to choose the best Hawaii hotel, condo or villa.
We love helping readers stretch their Hawaii vacation budget to get the most out of their stay. Here's our popular series of Hawaii vacation money saving articles:
– How to save money on your Hawaii accommodation
– How to save money on tours and activities
– How to save money on dining in Hawaii
– How to save money on a Hawaii rental car
Things to know before you go to Hawaii:
– What to pack for a Hawaii vacation — With this packing checklist, you'll be prepared for all the fun and adventures you'll enjoy in Hawaii.
– How to be comfortable on the long flight(s) to Hawaii.
– Hawaii weather — This page provides information on weather patterns as well as the upcoming Hawaii weather forecast. On the topic of weather, lots of people have questions and concerns about rain, be sure and read these FAQs about rain on your Hawaii vacation.
– Hawaii vacation etiquette — This article covers all you need to know for being a polite first-time visitor to Hawaii.
– Most surprising things about visiting Hawaii — This article helps you to be prepared for what you may encounter as a first time Hawaii visitor.
– Hawaiian words to know for your vacation
—
We hope this guide to your first time visiting Hawaii will be useful. We've written over 2,000 articles here at Go Visit Hawaii, so if you don't see what you're looking for, use the search box at the top of the page.
Sign up for our free email newsletters that are issued two to three times per week to keep up to date with Hawaii deals, travel news and tips. Use this link to enter your email address.