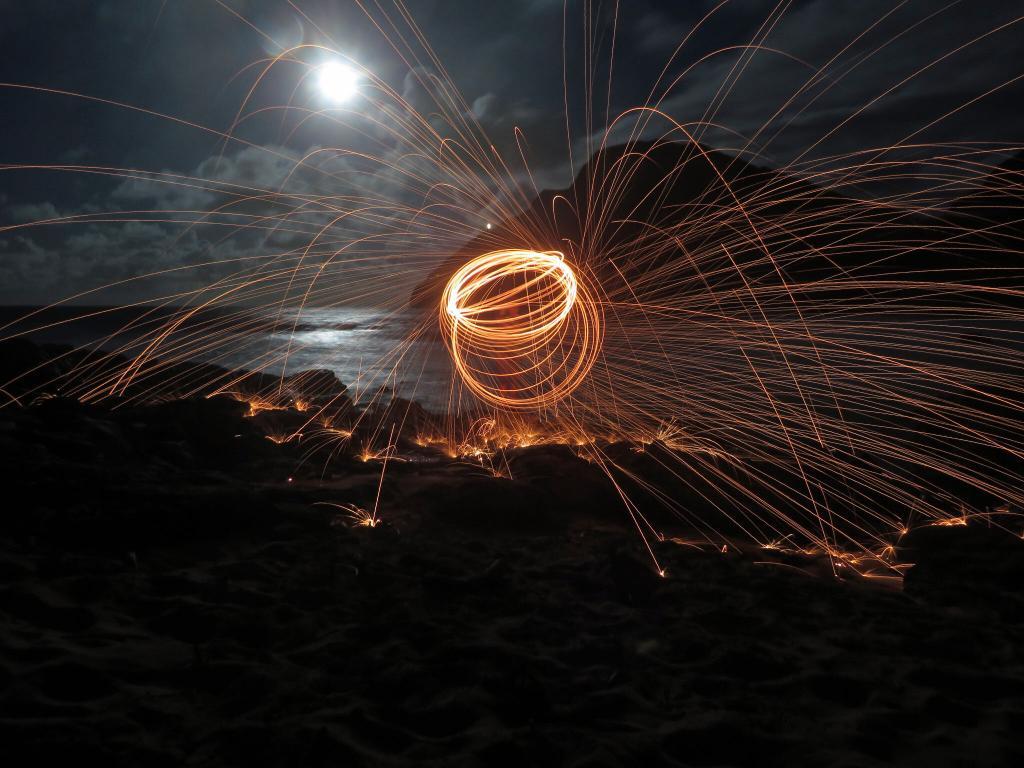 Mahalo to Marco and Laura from Milano, Italy for sharing these interesting full moon shots with us for Aloha Friday Photos.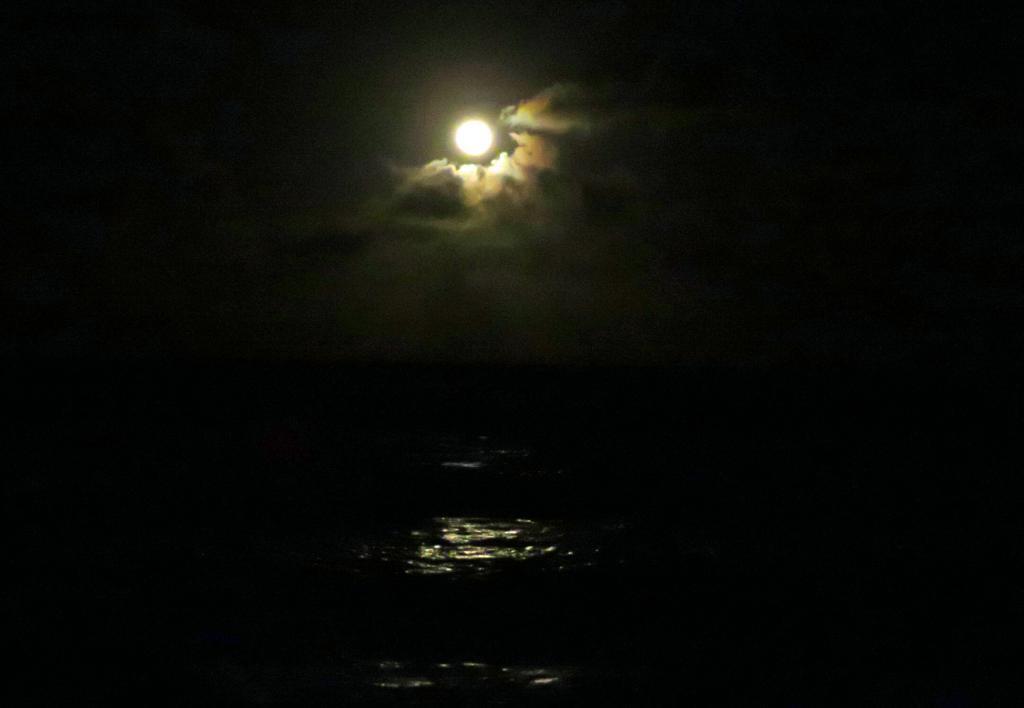 Here's what Laura and Marco shared about the experience of capturing these photos:
During our last Oahu vacation, we decided to try a Full Moon Photo tour. This tour is run only once in a month … 😉  when the moon is "full", and we were lucky enough to be there on that night.
It was a rainy and cloudy evening, so our expectations were very low. But our wonderful tour guide, with the help of his magic app, was able to detect where the moon would appear in a dry and less cloudy location: MAGICALLY, in the south-east corner of the island, near Makapuu Point, skies gradually cleared and a beautiful moon appeared, much to our delight!!
It was an absolutely amazing experience. My husband made exceptional video footage, while, with my bridge camera, I was able to take beautiful pictures, some of them here attached.
It's also worth to mention that we were treated to an extra "show" at the end of our tour, with long exposure and swirling lights for the so called "Steel wool light painting"!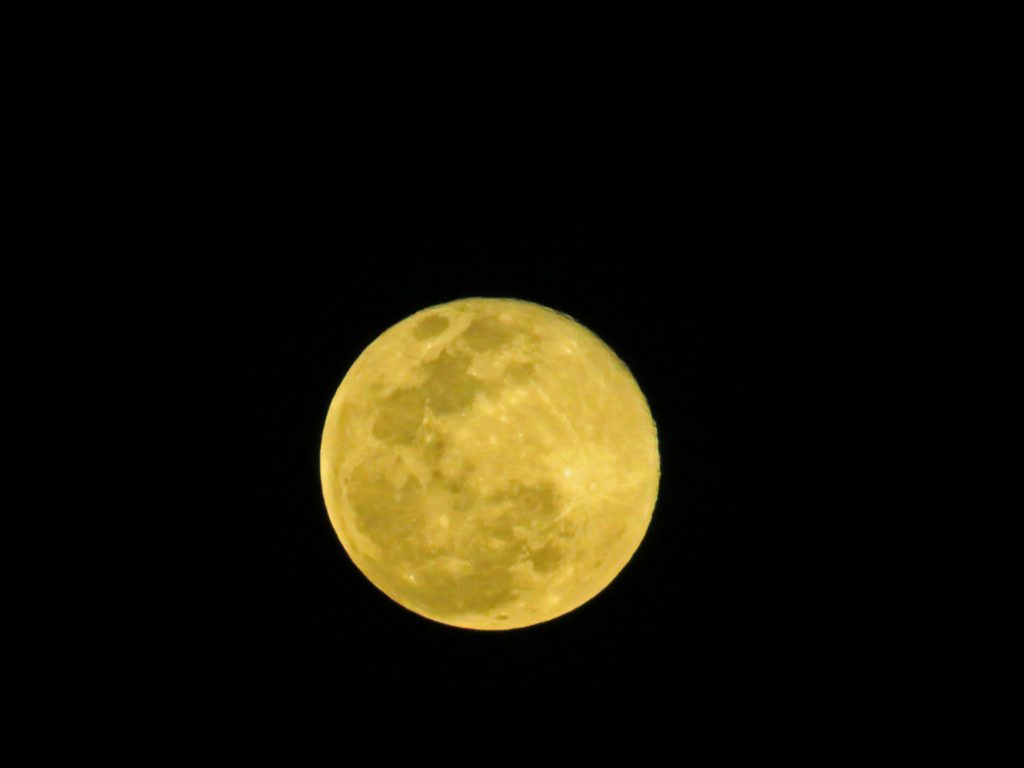 What a neat experience!
Happy Aloha Friday!