Review: Thrilling, doors-off Oahu helicopter tour with Magnum (P.I.) Helicopters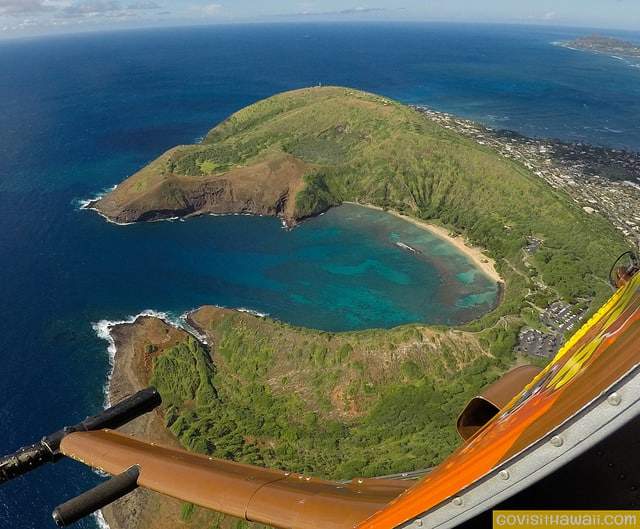 Oahu is beautiful to see from ground level, but viewing it from the air adds a whole new level of fascination. We gained a new appreciation for the island as we soared above with Magnum Helicopters.
On our way to our helicopter tour, we were absolutely giddy with excitement. Of course a helicopter tour is exciting enough, but we were about to ride in the same helicopter that's used in the new Magnum P.I. television series! We kept humming the show's opening theme song throughout the day.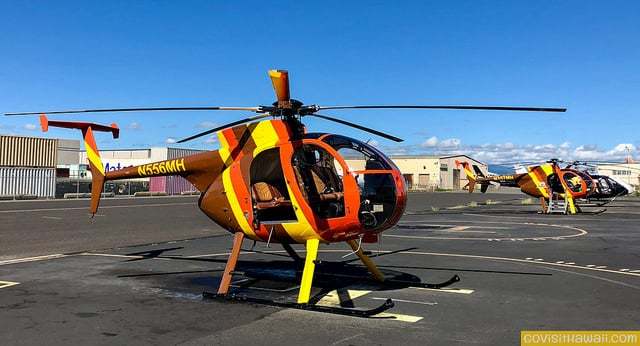 After checking in, we watched a safety video and strapped on life vest pouches. All the instructions were clear and easy to follow.
One by one, Shanae seated us in the helicopter. She helped us to secure our seat belts and don our head phones. Our pilot, Evan, introduced himself and showed us how to use the two-way communication.
Our 50-minute tour took off from Honolulu by the airport and flew counter clockwise around the perimeter of the island until we reached the north shore. From there, we flew inland seeing the pineapple plantations and central Oahu. We flew over Pearl Harbor on our way back to the Magnum Helicopter headquarters. All along the way, Evan highlighted landmarks and shared a bit of history.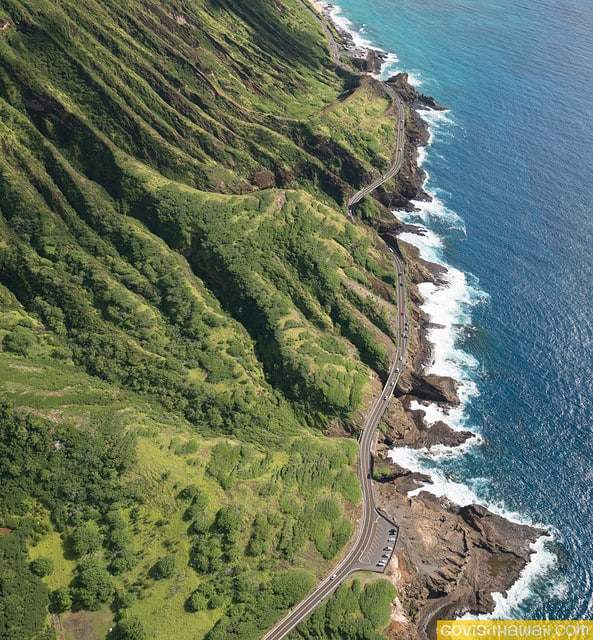 The scenery was spectacular. The vivid colors of the land and ocean were a delight to witness from the air.
Remember how I told you we were giddy with excitement on our way to the tour? We were even more giddy for hours after the tour!
For a taste of this helicopter tour, check out our short (under two minutes) video:

This tour is a doors-off tour, which is ideal for aerial photography as there are no window reflections, distorted glass, dirt or scratches to obscure your and your camera's view. With the doors off, you do feel a bit of wind whipping in. We brought jackets to wear. If you tend to get cold easily, you may want to wear long trousers and a warm jacket. The wind wasn't uncomfortable, but I do wish I had done more to secure my shoulder-length hair as some strands slipped out of the pony tail and flew around.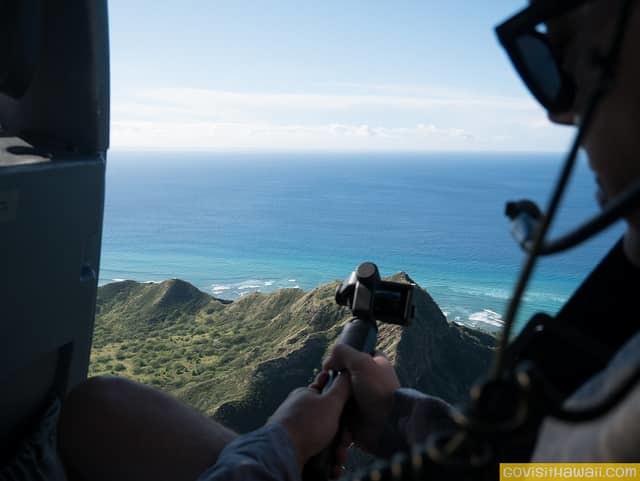 You may be wondering if a doors-off helicopter tour is scary. We describe it as more thrilling than scary. At lift off and the first tilt, the adrenaline rushed a little. After the tour, Andy and both commented how we both leaned in towards the center and braced our feet on the wall in front of us as if that was going to keep us in the helicopter, but the substantial seat belts did that job just fine for us. Even when the helicopter tilted slightly to the side, we were secure.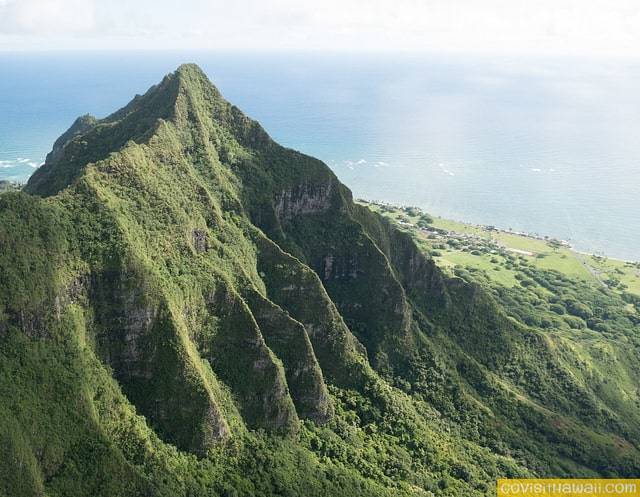 Magnum flies MD 500 helicopters. The seating arrangement is two passengers in front, plus the pilot. The back could seat up to three people, but I believe they generally only assign two passengers in the back. Even though the front seats seem nicer and cost more because you can see ahead, we actually preferred the two back seats photography purposes and more space.
Notes:
We thoroughly enjoyed this helicopter tour and definitely recommend it. For more opinions and reviews, check out this TripAdvisor link.
All the staff were super friendly. They seemed like they genuinely wanted us to have a fun and safe tour.
For more photos from this thrilling helicopter tour, see this link.
Shout out to our friend Melissa Chang who told us about this tour.
For more information, see the Magnum Helicopter website.