Aloha Friday Photos: Liloa's Sash at Bishop Museum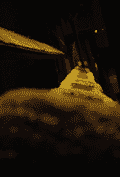 Today's photos come to us from Karen who blogs at  Holoholo Hawaii. Karen is a docent at the Bishop Museum in Honolulu. The photos that Karen is sharing is of one of the museum items from the newly restored Hawaiian Hall. This Hawaiian artifact is Liloa's Sash.
Liloa was the high chief who ruled in the 1500's. His sash was passed down to other generations of chiefs, eventually coming into the possession of King Kamehameha. In fact, the sash that you often see on King Kamehameha statues is symbolic of Liloa's sash. (See one of our photos of King Kamehameha's statue from Kapaau on the Big Island.)
If you look closely at the sash, you'll see teeth – lots of teeth! From one of Karen's blog posts about Bishop Museum, she explains the significance of the teeth.
Hawaiians believed in a spiritual power that permeated people and objects. The ali'i or high chiefs could pass this on to their decedents through different objects making the recipient even more powerful just by wearing or having the object in their possession. This would explain the teeth embedded in the sash. These teeth would have come from the deceased ali'i. Thus passing their mana on to the next ali'i.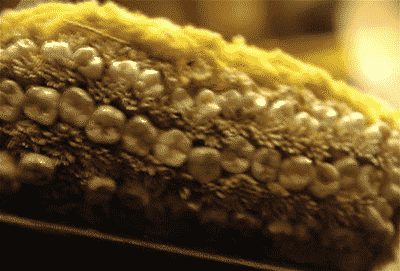 Mahalo to Karen for sharing her photos of such an interest artifact! I look forward to seeing this sash and the many other displays at Bishop Museum the next time I'm on Oahu.