Aloha Friday Photo: Blue Ribbon Winning Haleakala Sunrise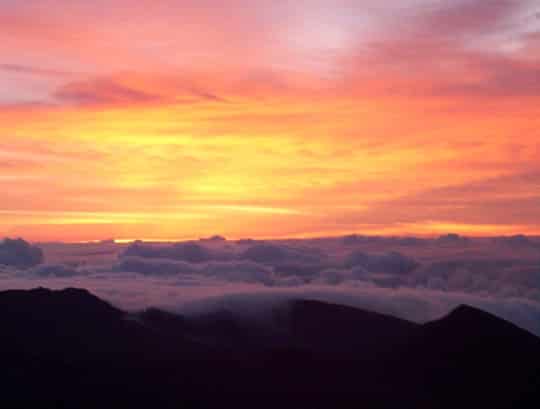 Today's Aloha Friday Photo of a Haleakala sunrise comes to us from my dad, Dickie Jarrett. He won a blue ribbon with this photo in the Avery County Fair in Newland, North Carolina.
Dad was amazed at how we could drive from sea level to above 10,000 feet on Mount Haleakala in less than two hours. Then, after the drive in the middle of the night, he enjoyed watching sunrise over the blanket of clouds spilling into the volcanic crater. If you're going to Maui, seeing sunrise over Haleakala is a magical experience. See my advice for watching sunrise at Haleakala.
Mahalo to my dad for sharing his award-winning photo this Aloha Friday!