Aloha Friday Photo – Kauai's Kilauea Point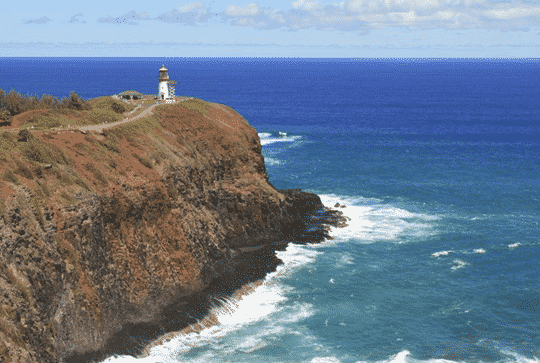 Mahalo to Kamila Ceslar of London, England for sharing her Kauai vacation photo of Kilauea Point. It's a beauty, isn't it?
When you visit Kauai, I hope you'll make plans to see this lighthouse and wildlife refuge for yourself. Beyond this beautiful view, when you visit, you might also see sea birds, dolphins and maybe even a humpback whale during the season (peak months are January – March).
There's a free lookout point to enjoy this view, but if you want a closer look at the lighthouse, you must pay a nominal fee. To see Kilauea Point on a map, click here.
For other posts about Kilauea Point see:
Have you been to Kilauea Point? Would you agree that it's definitely one of the best free things to see and do on Kauai?