Aloha Friday Photo: Boat ride up the Na Pali Coast with dolphins!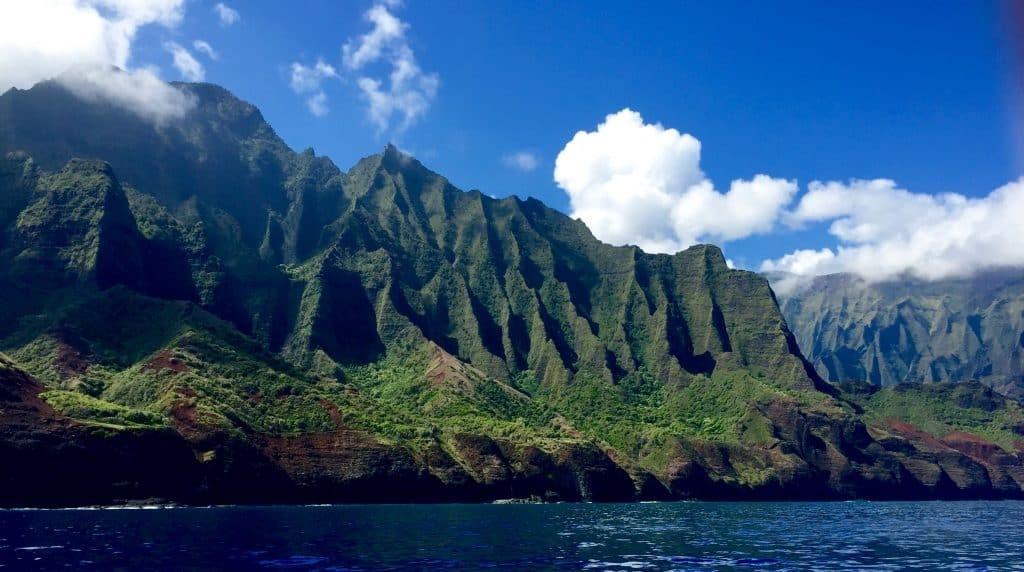 Mahalo to Debbie Miller from Sarasota, Florida for sending this picture perfect Na Pali Coast scene to us for Aloha Friday Photos. Debbie took this photo while on a bucket list and birthday boat ride up the Na Pali Coast. Here's what she shared about this tour:
We were blessed with spectacular weather and calm seas. The scenery was spectacular and we ended up being accompanied by a couple different pods of spinner dolphin. They were so much fun to watch and seeing them jump and spin out of the water was amazing.
Here's a wonderful photo of the dolphins that Debbie also included.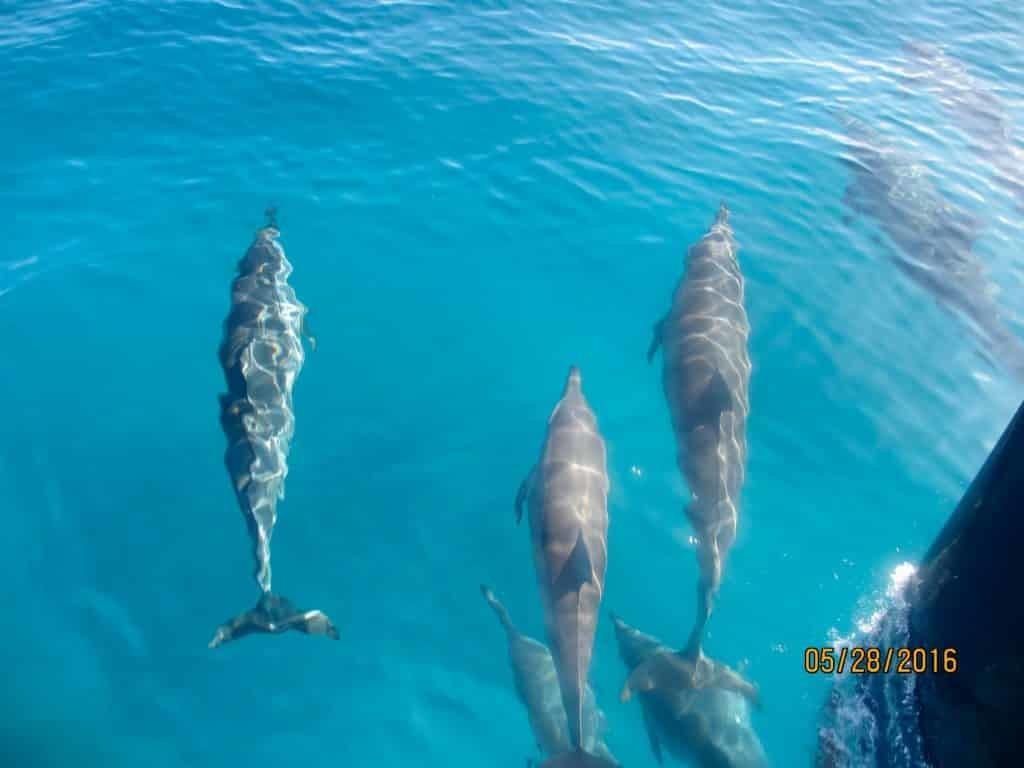 Happy Aloha Friday!