Aloha Friday Photo: Na Pali Coast view from the water at sunset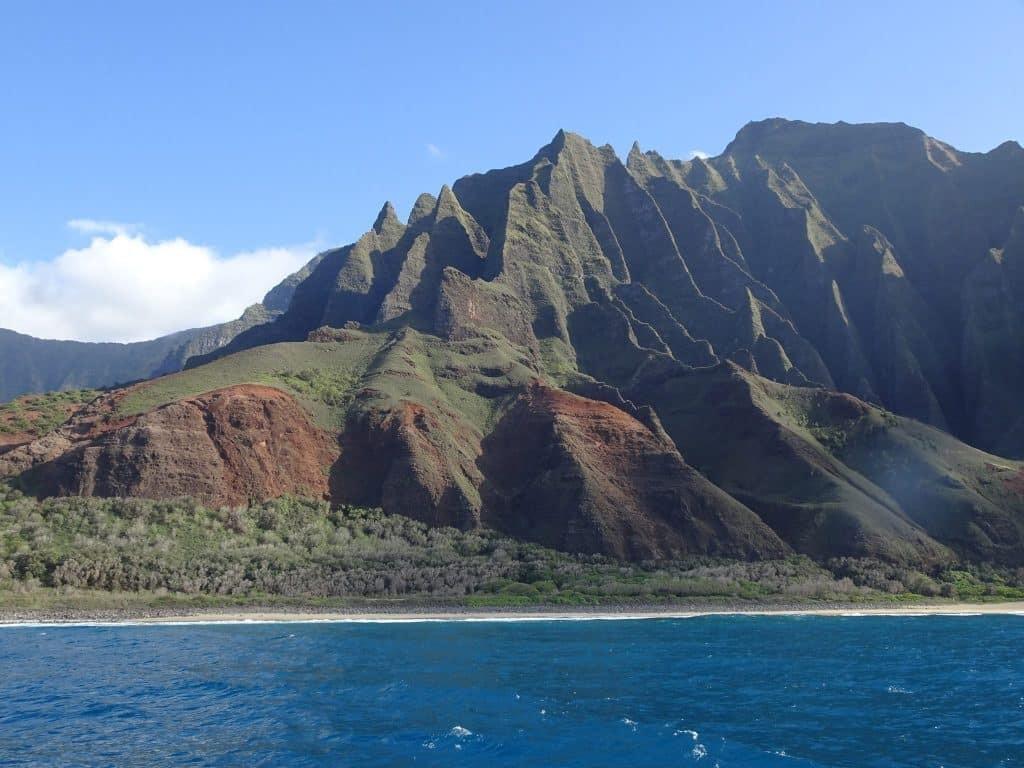 Mahalo to Carol Zilic of Naperville, Illinois for sharing this beautiful Kauai view with us for Aloha Friday Photos. Carol tells us more about her photo,
We are not water people, but it had long been my wish to do a sunset cruise in Kauai to see the Na Pali Coast from the water. It was so beautiful. We took Captain Andy's Star. We even saw a baby whale practicing her breaching several times. We have done the helicopter tour and several times from the lookout above, but this was the best ever. It was a beautiful ending to our vacation.
As Carol mentioned, you can see the stunning Na Pali Coast by land, air and sea. Each method is worth doing as they each offer a different perspective.
Happy Aloha Friday!