Aloha Friday Photo: Mighty Mo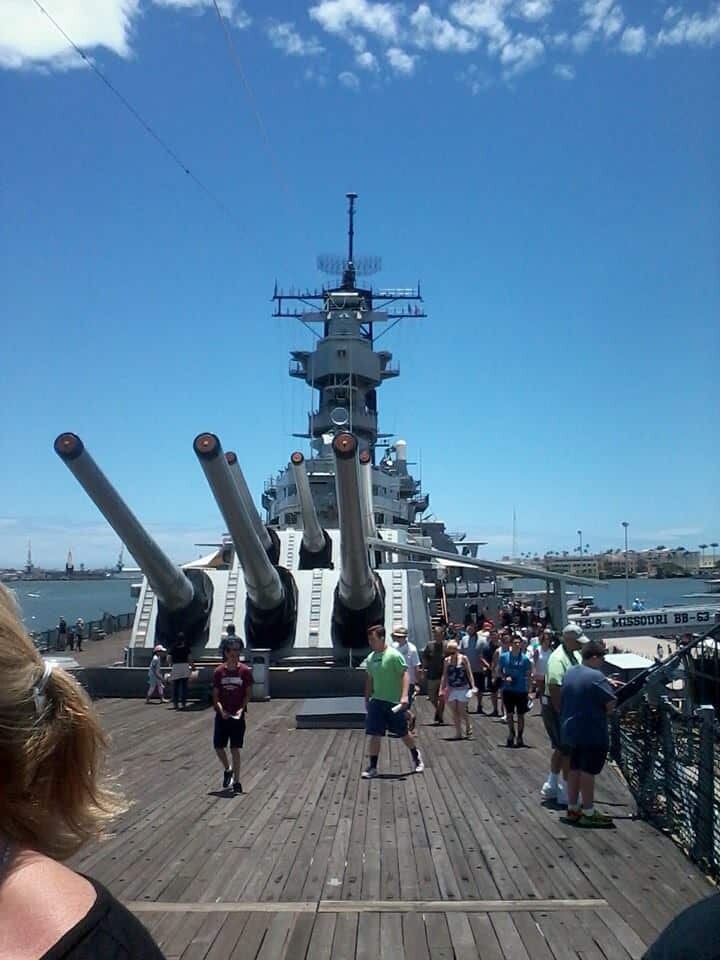 Mahalo to Miriam Becerril for sharing this photo from the Battleship Missouri Memorial with us.
The Mighty Mo is steeped in proud history from World War II through Operation Desert Storm in 1991. Perhaps one of the ship's most significant moments is that it served as the meeting point in Tokyo Bay for the Japanese Foreign Minister to sign the Instrument of Surrender to end World War II and restore peace. You can see that exact spot when you tour the battleship.
Now the Battleship Missouri rests peacefully in Pearl Harbor. It is fascinating to visit as you have the opportunity to learn everything from what day-to-day life was like on this ship to how the ship influenced history.
As you can see from Miriam's photo, the size of the guns are massive. It's an impressive sight to stand there and imagine the force that the Mighty Mo was in its day.