Aloha Friday Photo: Morning coffee with a view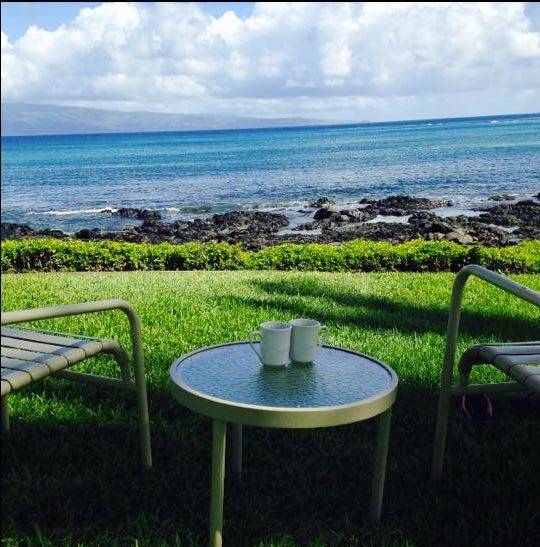 Mahalo to Diane Venti from Prospect Park, Pennsylvania for sending this beautiful view to us for Aloha Friday Photos. Here's what Diane shared with her photo:
This was our morning view as we enjoyed our morning coffee on the Island of Maui while staying at Napili Shores. We would enjoy this view every morning as we looked across the ocean to the Island of Molokini. We stayed there in June 2015. Absolutely breathtaking & beautiful!
Raise your hand if you'd like to enjoy your morning beverage while savoring this view. My hand is raised!
Happy Aloha Friday!