In search of active lava with Kalapana Cultural Tours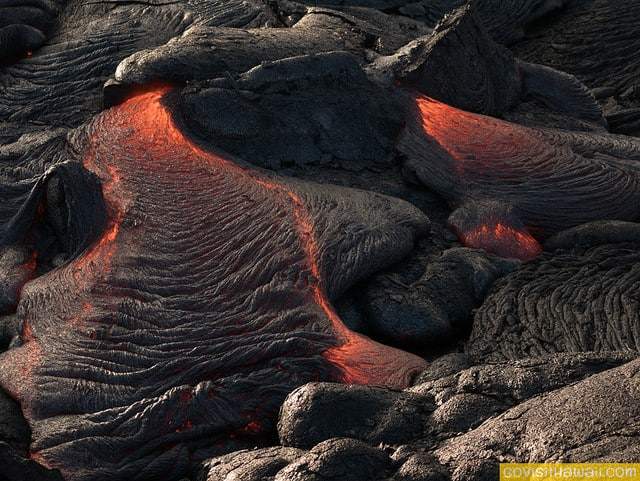 There are hardly enough superlatives to describe Hawaii's amazing scenery — like the beautiful beaches, lush valleys and the abundant waterfalls. If that's not enough and you want to take Hawaii's amazing scenery up a notch to oh-my-gosh-I-can't-believe-how-awesome-this-is, go see the lava activity. It will most definitely make you say wow!
As we were planning our March visit to Hawaii (Big) Island, we kept a close watch on the volcano activity. We were thrilled at the thoughts of seeing lava flow, but we were not so thrilled about the eight-to-nine-mile roundtrip hike to go see it. Though we do enjoy a good hike, the monotony of walking down a dusty gravel road with not much to see other than endless acres of hardened black lava wasn't very enticing. To make matters worse, there's no shade at all for the entire length of the walk.
After some research, I learned that it was possible to rent bikes from vendors. Better yet, I found a tour company that could drive several miles down the road, set us up with bikes for the remainder of the distance and guide us to the lava activity. Winner! Winner! Chicken dinner!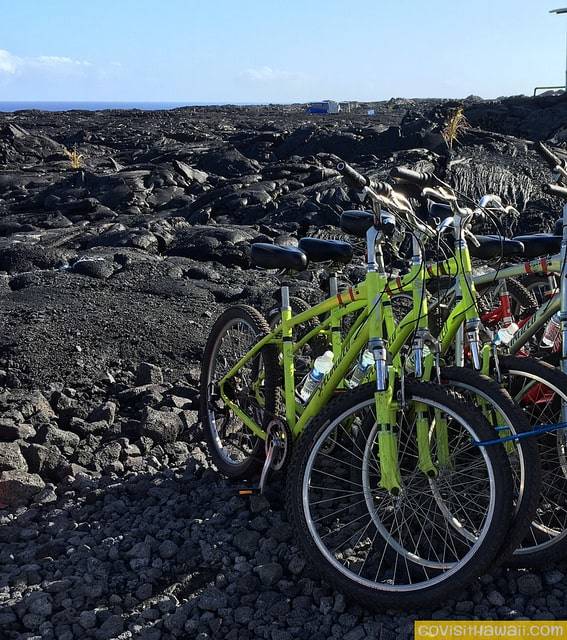 Kalapana Cultural Tours currently offers two "Bike & Hike" tours per day — one at sunrise and one at sunset. These are optimal lava viewing times as we describe in our lava viewing tips.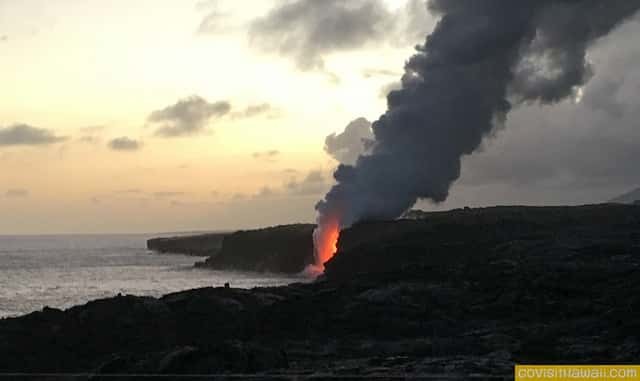 We paid $99 per person, but I see they've recently raised the price to $110. To us, it was well worth the price to save us the legwork and our time which was very limited on our day trip from the Kona side.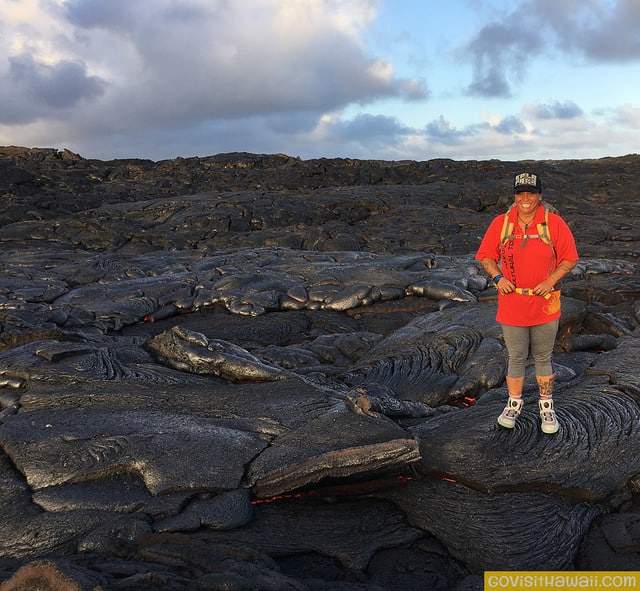 The guides were really helpful, informative and exuded the aloha spirit of Hawaii. They took us directly to see the lava activity — both the ocean entry and the surface flows. We noticed some of the unguided tourists appeared confused on which way to go to see the surface flows. We had more than adequate time to observe the lava from both areas.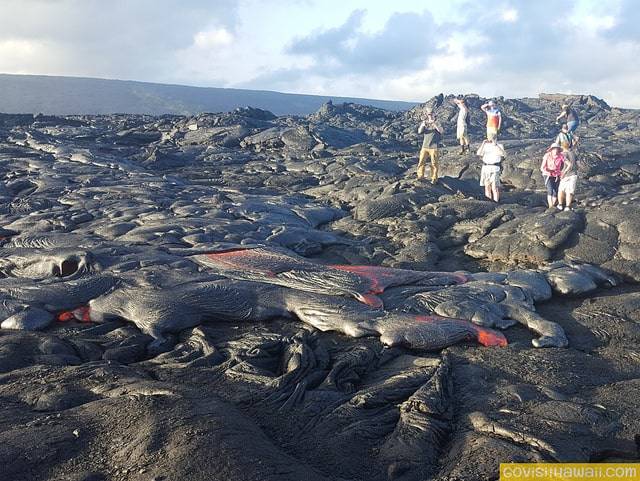 In all our years of visiting Hawaii, we got to see surface flows for the first time on this visit. We almost could't believe we were finally getting so close to the lava that we could feel the radiant heat. It was AMAZING!
Based on our excellent experience, we definitely recommend Kalapana Cultural Tours.
Please note that lava is unpredictable. While we were blessed that we got to see surface flows, about a week afterwards that particular lava breakout stopped flowing. We only had to hike about a third of a mile to see the surface flows, but we heard that in prior months, the hike was closer to two miles.
See more of our photos from this tour and check out our lava video that shows the volcano activity that we saw from Halemaumau crater, the surface flows and the ocean entry.