Off-road fun with Kauai ATV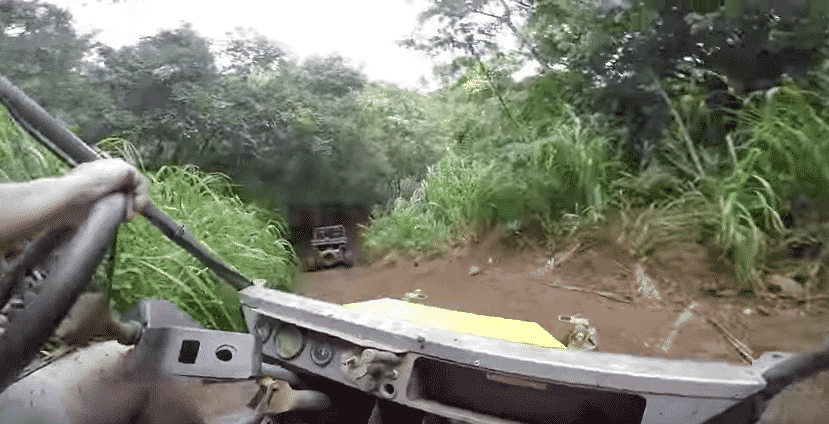 Though driving the paved roads of Kauai lead to new discoveries, going off road takes the adventure up a notch. We loved driving an open-top ATV through a tunnel, under a canopy of trees to a waterfall and to view scenes that are truly movie-worthy.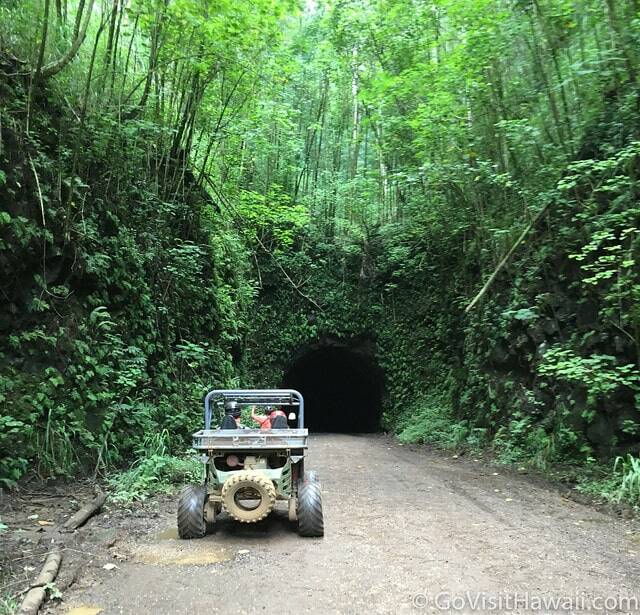 The four-hour ATV and waterfall tour with Kauai ATV really gets you in touch with the island… and, by saying "in touch with" I mean muddy — very muddy. 🙂 In fact, the slogan on the complementary bandanas from Kauai ATV says, "Do something dirty."  Though I don't normally like getting muddy and dirty, I've got to say, this ATV tour made getting dirty lots of fun.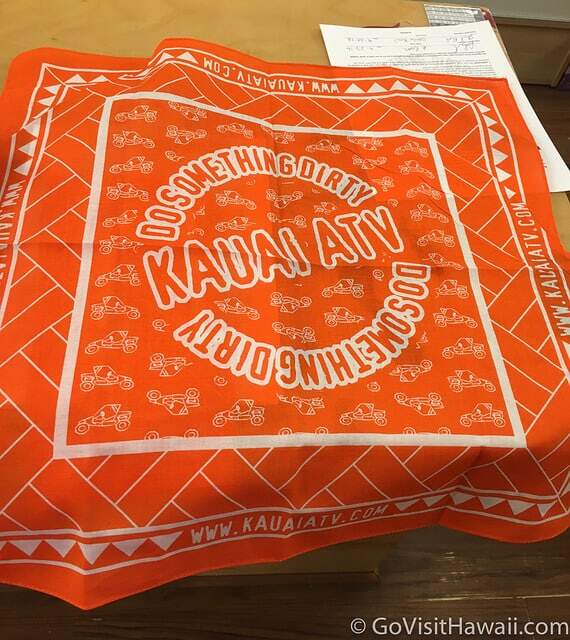 In addition to the bandanas, Kauai ATV provides t-shirts and shorts to wear for the ride. (A private changing area and locker is provided.) You get to keep the bandanas, but the t-shirts and shorts are on loan. You'll happily hand the mud-soaked clothing back to Kauai ATV at the end of the tour.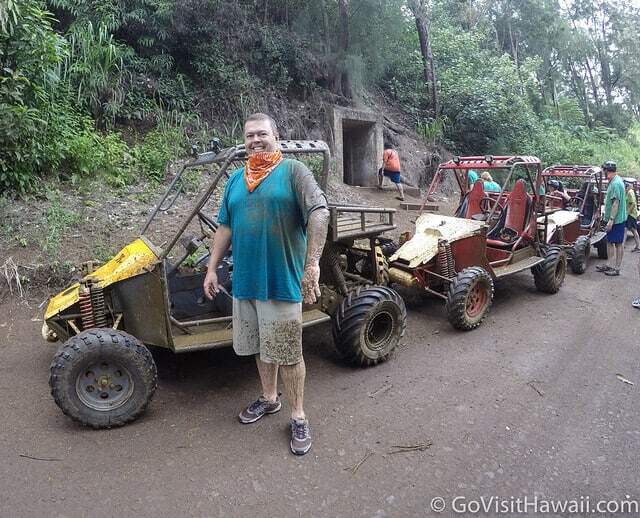 The tour path runs through an old Koloa sugar cane plantation. We stopped at several points of interest along the way. We paused before driving through the tunnel so that our tour guide could tell us the history of the tunnel and a little bit about plantation life. Our next stop was at the waterfall where we could swim, snack and relax for a bit. We stopped at a World War II bunker and even got to go inside and see some of the remnant supplies. Our final stop on the way back was to enjoy a valley and mountain view that's been the backdrop of many famous movie scenes.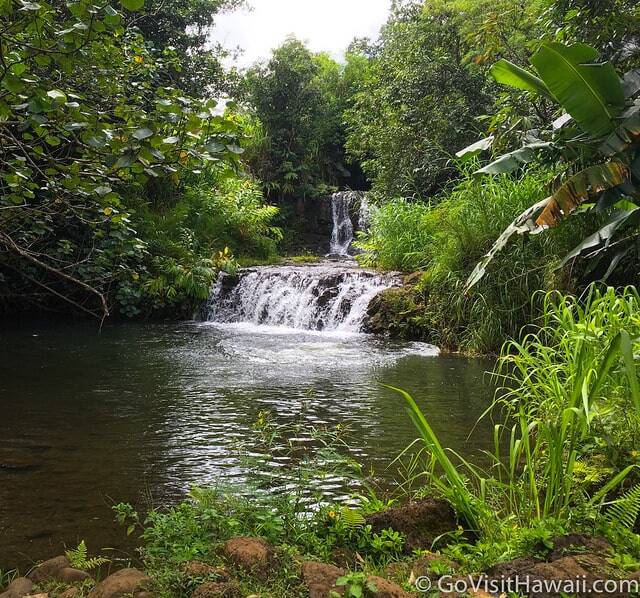 Click the arrow to watch our fun little video overview of the Kauai ATV waterfall tour:
What to know when you go:
Kauai-ATV offers two styles of all-terrain vehicles — a two-seater "mud bug" and either a three  or four-seater "ohana-bug."  Pricing is per vehicle, not per person. Check their website for current pricing.
At check-in, you must provide a valid picture ID and complete a waiver form.
You can switch drivers at the stopping points.
The weight limit is 320lbs.
Loaner shirts, shorts, helmet and googles are provided. A private changing area and a group locker are provided.
Wear your swimsuit under the provided clothing if you want to swim.
You must wear closed-toe shoes. I wore my closed-toe hiking sandals and they were great for the tour including wading into the waterfall stream.
Snacks, juice and water are provided at the waterfall stop.
Wear and bring mosquito repellant. Be sure to apply the mosquito repellant on all areas that will be exposed with just your swimsuit on.Be sure to reapply it after you go swimming.
Bring a large ziplock or dry bag to store valuable items that you bring like phones, cameras, keys, etc.
At the end of the tour, there are some water spigots and hoses to wash off most of the mud.
The tour lasts four hours and is offered several times per day.
For more details and up-to-date information, see the Kauai ATV website.
See more of our photos of this tour here.
For hundreds more reviews of Kauai ATV, see this TripAdvisor link.
Mahalo to Kauai ATV and the Kauai Visitor Bureau for hosting our tour.