Aloha Friday Photo: A sweetheart of a view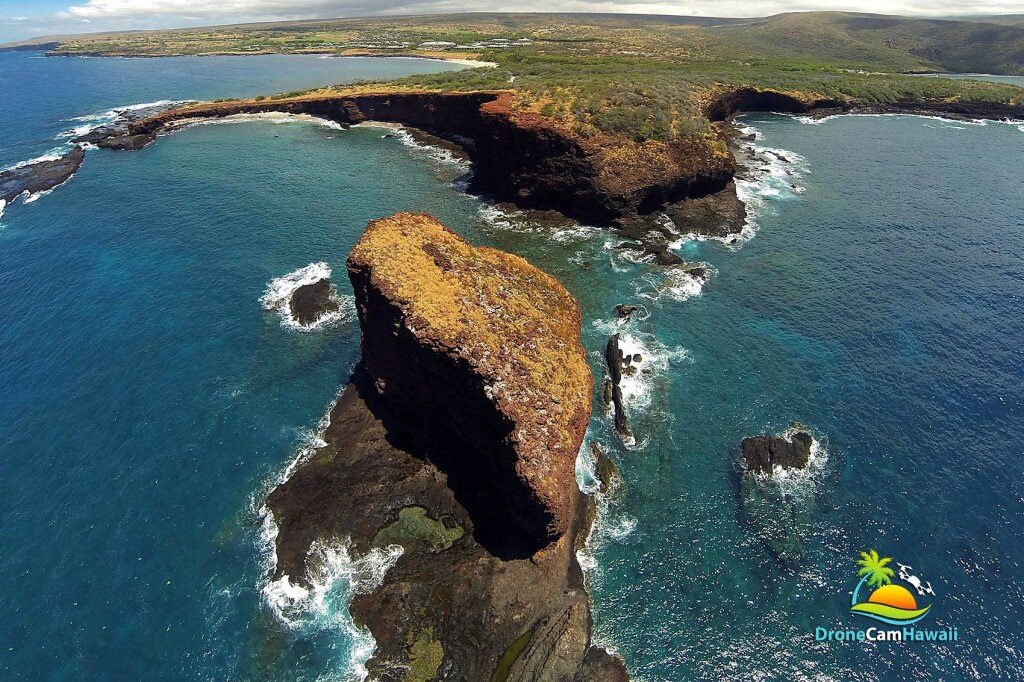 Mahalo to Joe West from Drone Cam Hawaii for sharing this superb view of Pu'upehe with us. Pu'upehe, also known as Sweetheart Rock, is one of the most iconic views of Lana'i. This impressive rock always makes visitors wonder how it was formed and why it stands alone from the rest of the island.
We've taken the short hike out to view Pu'upehe many times, but we've never seen an aerial view of it. Joe's excellent photo captures a new perspective of Pu'upehe that's just not possible from the ground. We love this new dimension of this Lana'i beauty.
Happy Aloha Friday!