Lanai's Puupehe (Sweetheart Rock)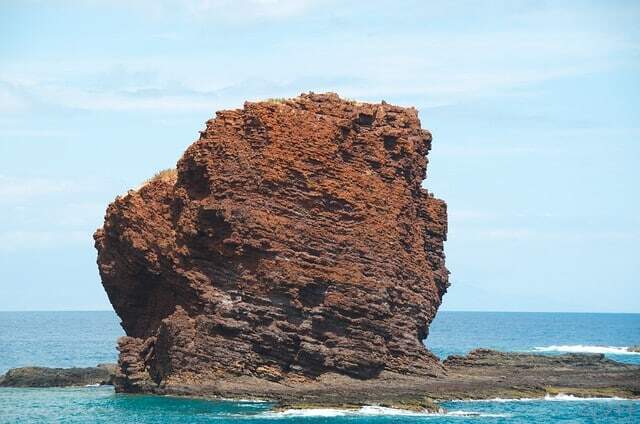 Between Hulopoe Bay and Manele Bay on Lanai, you can take an easy hike to see this vantage point of Sweetheart Rock.  The lone rock is impressive standing at 80 feet in height.
There's a Hawaiian legend about this rock.  There was a Lanai warrior who fell in love with a young girl from Maui. Her name was Puu Pehe.  He was so enamored by her beauty that he was afraid he would lose her.  So he hid her away in a sea cave near the rock where she drowned.  The young warrior was so distraught that he climbed to the top of the rock and buried her body at the top, then he leapt to his death.
Puupehe is a must see when you're on Lanai. A great time of day to go there is about an hour or so before sunset as the red lava rocks are illuminated by the sun. We also suggest you enjoy a sunset picnic from this spot as well. In our opinion, it's the best place to watch sunset on Lanai.