Aloha Friday Photo: A View from Maui's Upcountry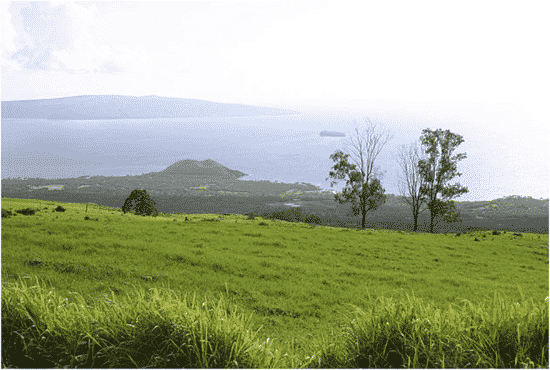 Today's Aloha Friday Photo comes to us from Catherine Giesecke. She took this photo of from Maui's Upcountry. Oh, I do love seeing the beautiful green pastures and farms in the Upcountry.
Notice that you can see the crater-top island of Molokini. From this photo it appears that Molokini is just a few hundred yards off Maui, but it's actually three miles off the coast.
Mahalo to Catherine for sharing her Upcountry photo with us!