How to see the sea cliffs of Molokai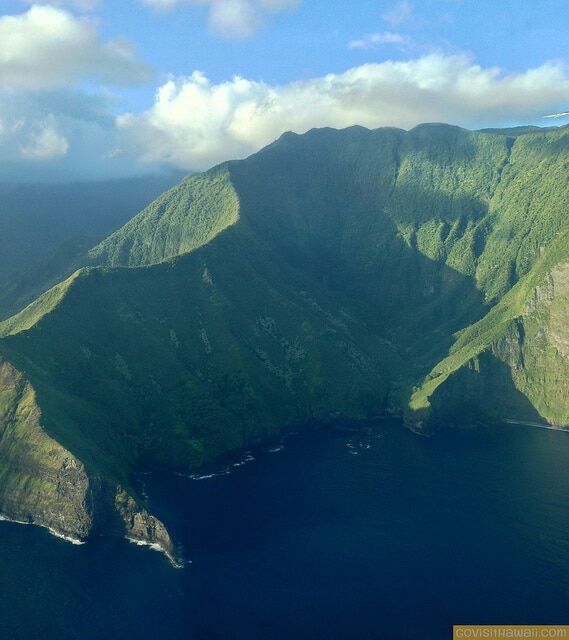 Did you know that the Hawaiian Island of Molokai is home to the tallest sea cliffs in the world? These magnificent cliffs tower between 3,600 and 3,900 feet above the ocean per GoHawaii.com.
Molokai's sea cliffs are located on the remote, north side of the island. You can't really drive to see them as there are no roads leading to the north side. However, there are some excellent ways to admire these cliffs.
1. Take a helicopter tour from Maui.
Many helicopter tour companies offer helicopter tours to see the Molokai sea cliffs from Kahului on Maui. Most tours include viewing West Maui along with Molokai. The tours last roughly 45-minutes to an hour. See this list of Maui and Molokai helicopter tour options.
2. Take a direct flight from Maui to Molokai.
When we flew from Kahului, Maui directly to Molokai on Mokulele Airlines, we took in a fantastic view of the cliffs of Molokai. For the best views, sit on the left side of the plane.
If you are looking to take a day trip from Maui to Molokai, direct flights on Mokulele are the most convenient way. Note that there is a ferry to Molokai, but the afternoon return ride is notoriously rocky.
Depending on the wind direction, the flight path may vary and may not pass by the cliffs. However, if you are going to Molokai for a day-trip or longer, you'll be able to see the ocean cliffs from a couple of vantage points we detail in the following two points.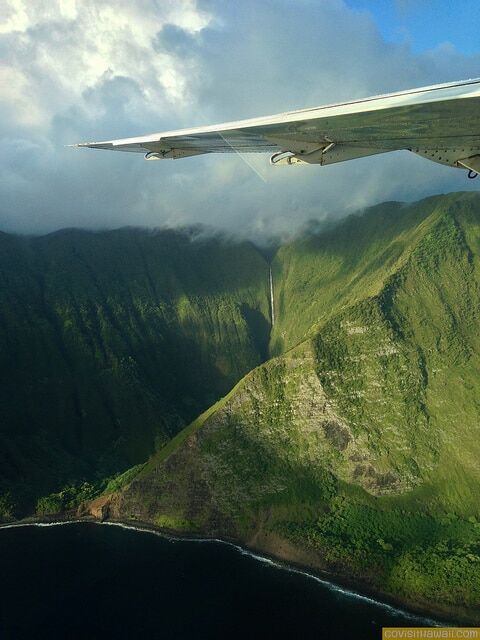 3. Hike or take the famous mule ride down to Kalaupapa – NOTE: this option is unavailable until repairs of the trail are made. 
The trail that descends from "topside Molokai" down to Kalaupapa gives you direct perspective of just how steep these cliffs are. There are 26 switchbacks needed to traverse this trail.
Once you are down to Kalaupapa, a mandatory tour takes you to several spots on this peninsula — including the eastern edge of the peninsula that provides a view of the taller cliffs.
It is possible to take a day trip to Molokai for the Kalaupapa tour from the islands of Maui and Oahu. From Maui you'll have the opportunity to take the mule ride or hike. From Oahu, you fly directly to Kalaupapa peninsula which eliminates the need to take the steep trail down. For either the mule ride or hike, you must be over the age of 16 years and  make advance reservations.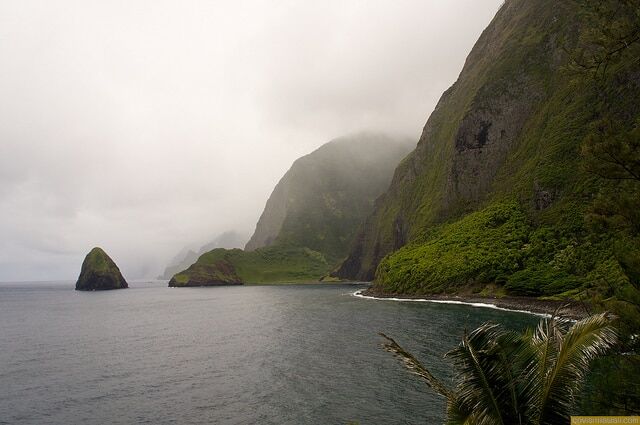 4. Go to the Kalaupapa overlook from Pala'au State Park
Though the scenic views of the cliffs will be distant, you can still catch a glimpse of the tall cliffs from Pala'au State Park.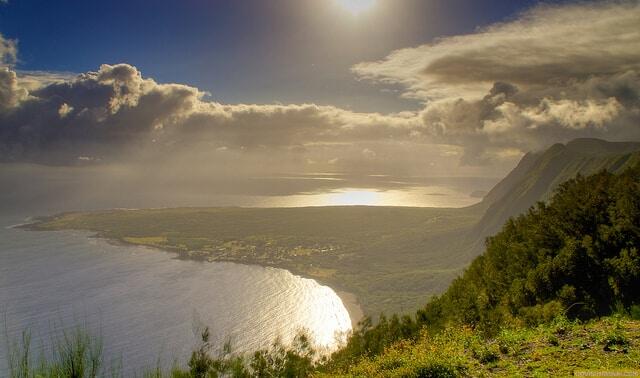 Have you seen the tall cliffs of Molokai?