ABC's The Bachelorette Heads to the Big Island of Hawaii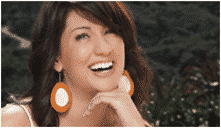 Whether you're a fan of ABC's romance-seeking show "The Bachelorette" or not, you'll surely enjoy the backdrop on tonight's two-hour finale. The contestants head to Hawaii's Big Island. 
At a minimum, we can all agree that the show's producers have great taste in destinations. On the last episode, Jillian Harris and her then three suitors – Ed Swiderski, Reid Rosenthal, and Kiptyn Locke – romped around on Maui in style. Tonight, Jillian and the two remaining bachelors, Ed, and Kiptyn, head to the Big Island for even more romance.
I've been tipped off with a little scoop of where the bachelorette, Jillian, Ed, and Kiptyn will be going on the Big Island. Prepare yourself to salivate over these fantastic Hawaii adventures and settings:
Helicopter tour over Kilauea volcano's active lava flows with Sunshine Helicopters
Private barbeque at a secluded Hilo waterfall provided by KapohoKine Adventures
Discovering a remote black sand beach with Captain Zodiac Rafting Adventures.
Dinner and, ahem, "alone time" at  three of the Kohala Coast's luxury resorts –  Fairmont Orchid, Mauna Kea Beach Hotel and Hapuna Beach Prince Hotel. Excuse me please, while I turn green with envy. Jillian gets to stay in the 3,736 square foot Fairmont Gold Presidential Suite and have a romantic private dinner date with sushi provided by Sushi Chef Norio Yamamoto.
On Chris Harrison's blog, he promises "the most dramatic season finale EVER!!!" If you watched the season-finale preview, you may have noticed that Reid Rosenthal, the bachelor who was booted off on Maui, makes a return to the show. It appears that he's holding an engagement ring. Though I can't predict who Jillian will choose, I can confidently predict drama, heartbreak and tears. So, tune in tonight to watch this season-ending episode with a flair of Aloha.