The Scoop on Where ABC's "The Bachelorette" Will Go on Maui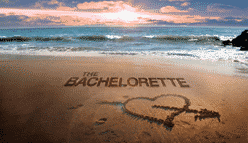 Okay, 'The Bachelorette' fans, I've got some scoopage on where Jillian Harris and the three remaining bachelors will go on the next episode when they visit Hawaii.
Jillian and the guys are Maui bound! They'll be staying and playing at some of my favorite places, too. (Lucky for them!)
Jillian and the guys will be staying in Kaanapali on Maui's west side. (Kaanapali is a great base for a Maui vacation.) As you know, the Bachelor/Bachelorette shows always include luxury accommodations, and the Maui episode will be no exception. The Westin Maui Resort and Spa and the Sheraton Maui Resort and Spa will offer swank suites and fine dining. Ed's family makes an appearance in Maui and they stay in the Kapalua Villas.
On the individual dates, Jillian's dates will include a traditional luau on the beach,ziplining and  ropes course at Kapalua Adventures, helicopter tour of the island, romantic cliff-side picnic at Hotel Hana, and a snorkeling tour provided by my favorite, Trilogy Excursions. (See my Q&A with Trilogy on snorkeling and diving in Hawaii.) Oh, and take a peek at where the Rose Ceremony will be held at the popular wedding setting of the Olowalu Plantation House. Isn't it beautiful?
Will romance bloom in Maui for Jillian? I have a feeling it will, since Hawaii is a very romantic destination. So tune on on Monday night to see all the Maui fun and let me know if it whets your appetite for a Maui vacation.
—-
P.S. Who else is glad that the sneaky snake, Wes, doesn't get to go to Maui?
Update: Jillian continues her romantic visit to the Aloha State with The Bachorette Season Finale on Hawaii's Big Island.