Christmas Greeting Card from Hawaii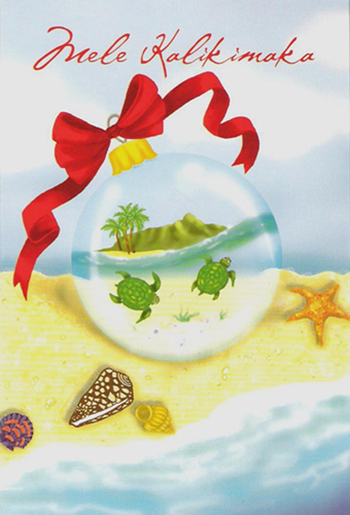 I was so excited to receive this Hawaii-themed Christmas card from my friend Kailani who blogs at An Island Life. Isn't it great? I just love it!
As I shared earlier this week, Mele Kalikimaka is the way to say Merry Christmas in Hawaii. Check out that post to learn how to say Mele Kalikimaka.