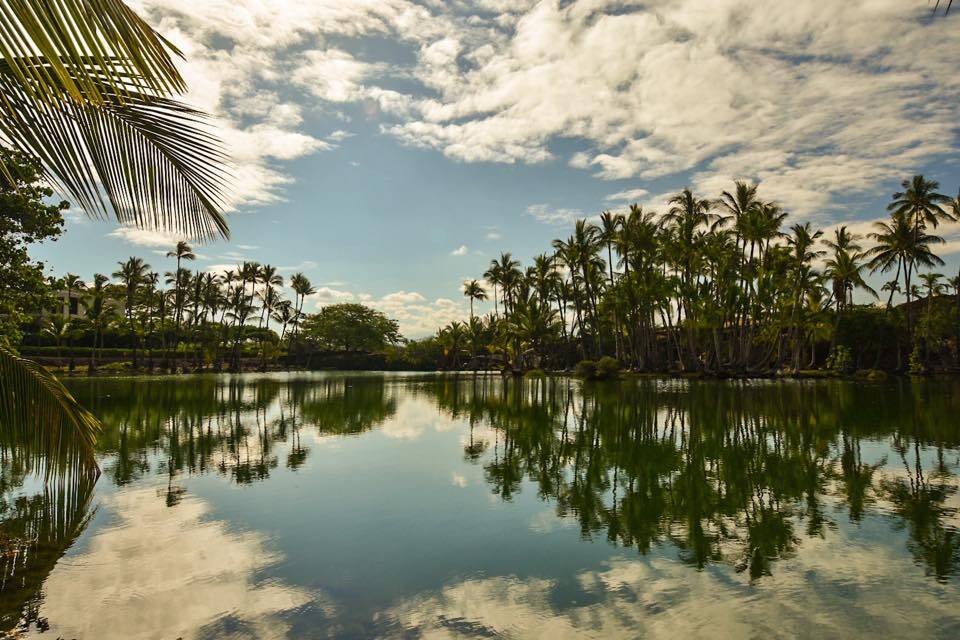 Mahalo to James Grenz for sharing another great photo with us for Aloha Friday Photos.The reflection of the coconut trees and sky amplify this peaceful view of paradise.
James took this photo at one of the Hawaiian fishponds at Makaiwa Bay on the Big Island. This fishpond is one of several located on the grounds of the Mauna Lani Bay Hotel and Bungalows. 
Several ancient Hawaiian fishponds are still intact or have been restored. If you get a chance to admire one, it's really worth your effort to visit one. They're brilliant examples of aquaculture. Read our post to learn about Hawaiian fishponds  along with suggestions for where to see them in Hawaii.
Happy Aloha Friday!