Aloha Friday Photo: Turtle Beach Magic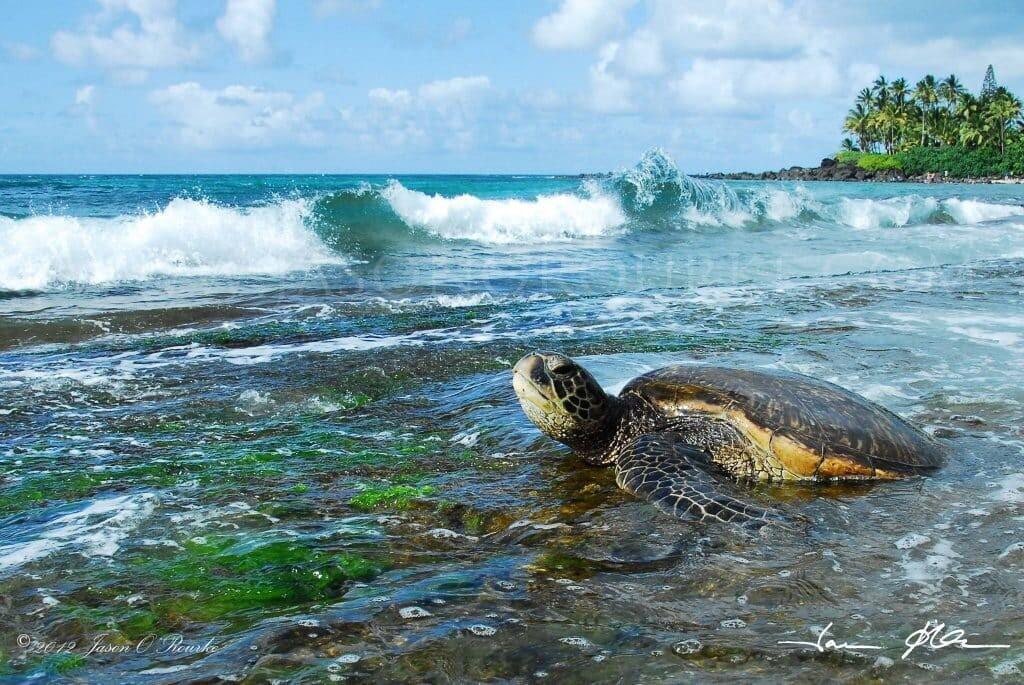 Mahalo nui loa to Jason O'Rourke Photography for sharing today's stunning Aloha Friday Photo.
Jason took this amazing photo at "Turtle Beach" (Laniakea Beach) on Oahu's North Shore. (We describe how to get to Turtle Beach in this Oahu sights post.) This beach is popular with honu (Hawaiian green sea turtles) for eating and coming to shore to rest.
Turtle Beach is also popular with tourists hoping to see honu. We do recommend a visit to Turtle Beach, but we caution you to keep your distance from the honu. Please don't chase them or try to touch or ride them. These turtles are an endangered and protected species.
Mahalo again to Jason O'Rourke for sharing his fantastic photo with us!