Aloha Friday Photo: Hapuna Beach Skimboarder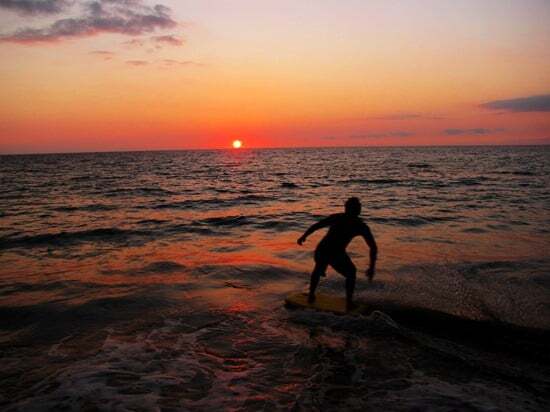 Today's Aloha Friday Photo was sent to us by Eli Hart of Waimea on Hawaii Island. Here's the story behind his photo from Hapuna Beach:
Attached is one of my favorite pictures I've taken at Hapuna. Me and my best friend, who I grew up with in Kona, spend a lot of time at Hapuna. We were enjoying another beautiful evening there when I snapped this picture of him skimboarding with the setting sun in the background. I really love the vivid red sky contrasting with his dark silhouette zooming across the water.
Eli's favorite beach is Hapuna and he shares his love for this beach at Go Hapuna.
Mahalo to Eli for sharing his excellent photo with us.