Aloha Friday Photo: Gorgeous Black Sand Beach at Wai'anapanapa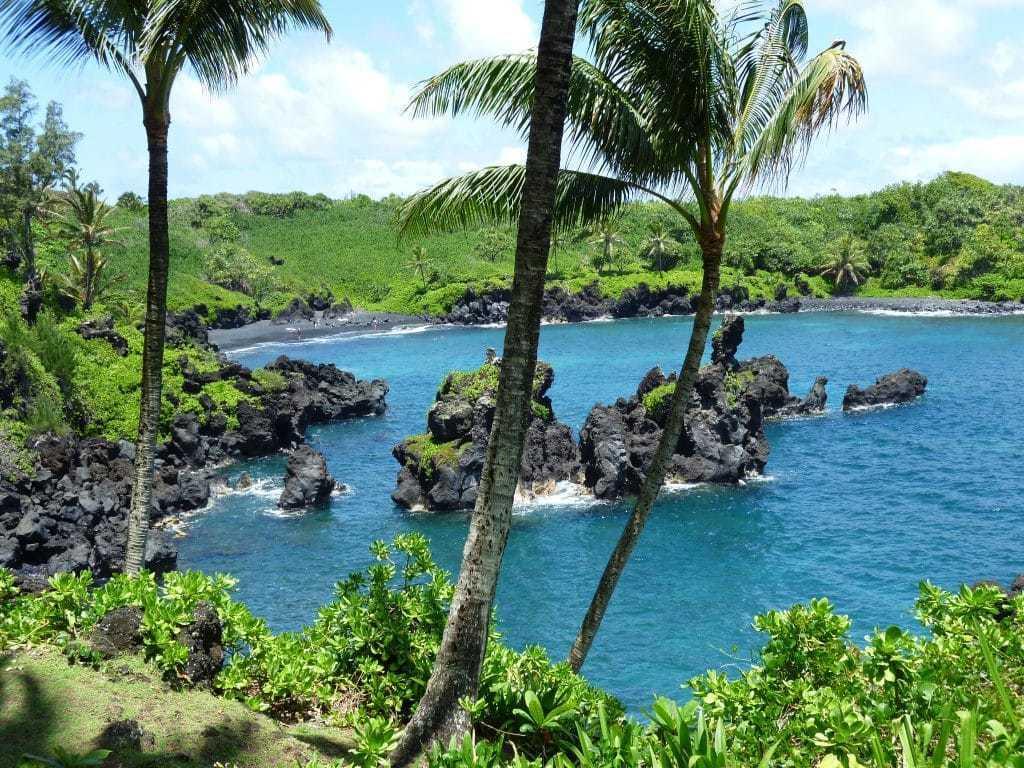 Mahalo to Todd Ginther for sharing this gorgeous shot from Wai'anapanapa State Park on Maui. Here's what Todd had to say about this site:
Anyone who has driven this road knows how stressful it is navigating its 52 miles of 617 hairpin curves and 59 one lane bridges, so it's nice to have stops like this one to try and unwind for awhile before journeying onward.  And no matter how good your pictures may be, they cannot do justice to seeing it (or any of Maui) in person.
We certainly agree with Todd that the stop at Wai'anapanapa is a wonderful place to relax from being on the road to Hana. The striking colors, as you see from Todd's photo, are a feast for your eyes.
Happy Aloha Friday!