Aloha Friday Photo: "Black tears"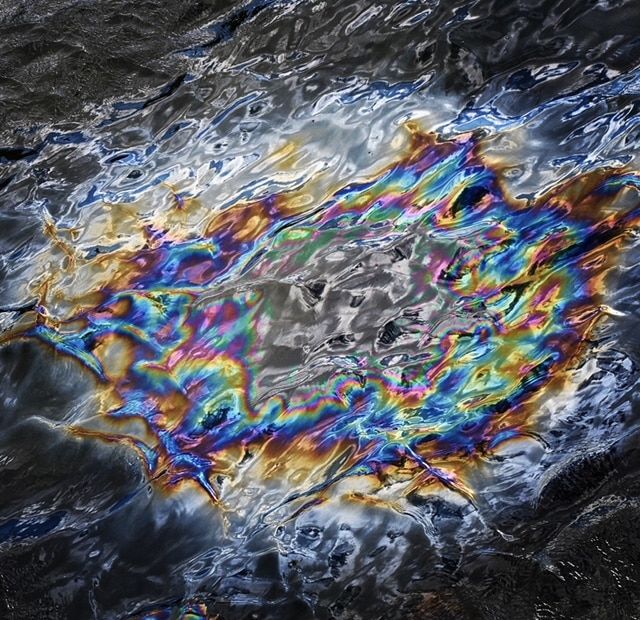 Mahalo to Toni McIntire from Tampa, Florida for sharing this photo with us for Aloha Friday Photos. Toni's photo shows a circle of oil that has seeped from the sunken USS Arizona at the memorial. Drop by drop, oil has slowly leaked from the USS Arizona since the 1940s.
With today being Pearl Harbor Remembrance Day, Toni's photo is the perfect one to share — to remember and honor the many men and women who lost their lives on that surprise attack on December 7, 1941.
On a recent trip to Oahu, we revisited Pearl Harbor. We learned that the survivors of the attack on Pearl Harbor call these oil spots "black tears." Some believe that when the last survivor passes away, the oil leak will stop. What a moving thought!