Aloha Friday Photo: Black Rock Cliff Diver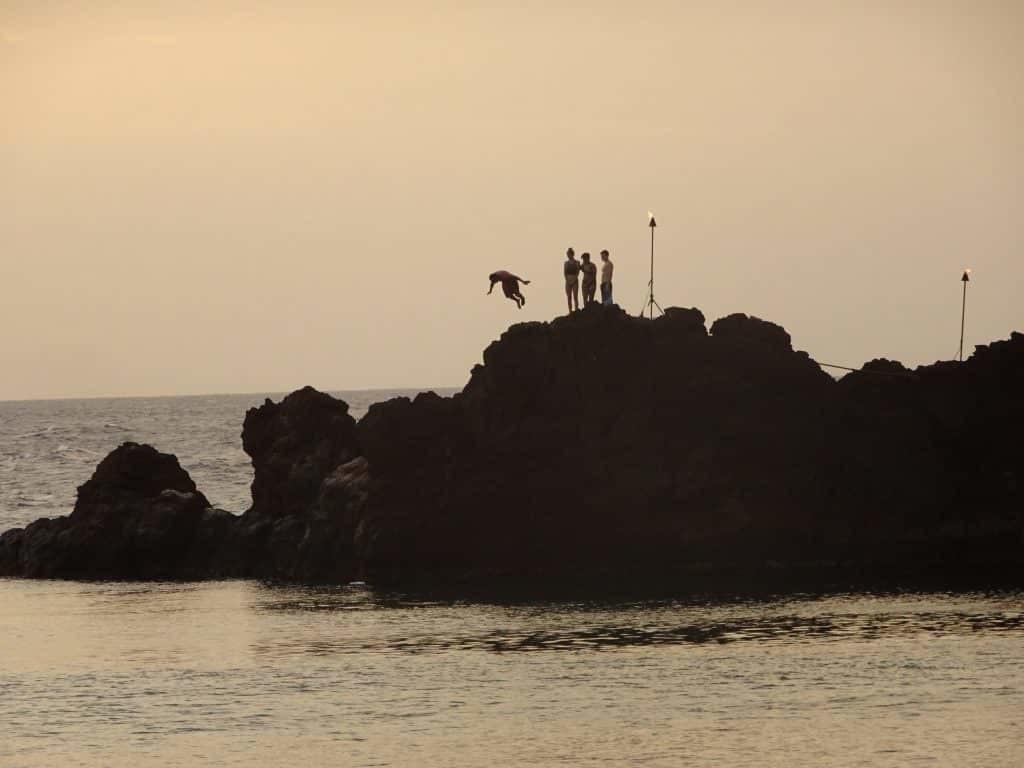 Mahalo to Carol Zilic of Naperville, Illinois for sharing this great cliff diver photo with us for Aloha Friday Photos. Carol took this photo while visiting Maui (and other islands) in February last year. Here's what she tells us about this experience:
We have watched the Black Rock cliff diver from the beach on Ka'anapali several times, but this trip we decided to have our dinner at the Sheraton Maui Cliff Dive Grill.  We were glad we got there about an hour before sunset because the restaurant was close to full.  In addition to a nice meal, we were treated to a narration of the ceremony as well as great music and a Hula dancer.

The cliff diver begins the ceremony about 10 minutes before sunset as the diver runs through the grounds of the resort lighting all the torches.  He then runs onto Ka'anapali beach and up Black Rock. He continues the ceremony atop of Black Rock before he takes a head first leap into the ocean below.  The ceremony itself only lasts about 10-15 minutes. We try to watch this at least once on each trip. We parked our car at Whalers Village and walked the short distance to the Sheraton.
We have also seen this cliff diving ceremony at the Sheraton, which is a neat reenactment of a famous leap that legendary Maui chief Kahekili took. Catching the cliff dive and sunset is a nice evening event to include in your Maui vacation.
Here's Carol's lovely sunset shot that followed the cliff dive ceremony.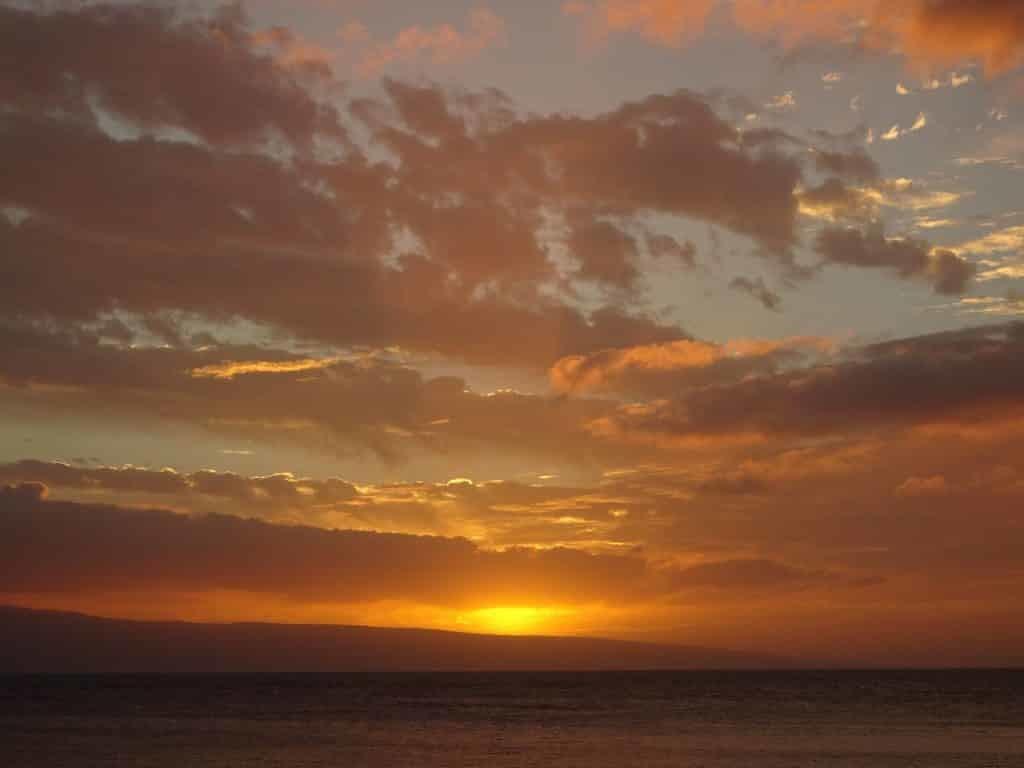 Happy Aloha Friday!