Today's Aloha Friday Photos come to us from Fidel. He and his wife took their very first trip to Maui back in May.
Fidel and his wife took the early morning drive up to the top of Haleakala to watch sunrise, making sure they arrived early enough for the outstanding stargazing. Fidel tells me he was in awe when he arrived at the summit at 4am and adding, "Looking up the sky, seeing the thousands of bright stars and the milky way interspersed in between them made me breathless.  It felt like I could just grab and play them in my hands!  It was one of the most amazing sight I'll ever see and remember."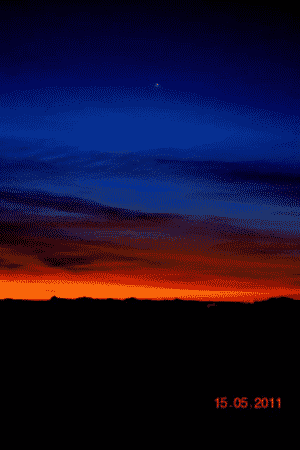 I've had a similar experience as Fidel had on Haleakala. It's simply incredible to see that many stars in that dark, night sky. As you are making your Hawaii vacation plans, I'd encourage you to read my article about stargazing in Hawaii for tips on when and where to go.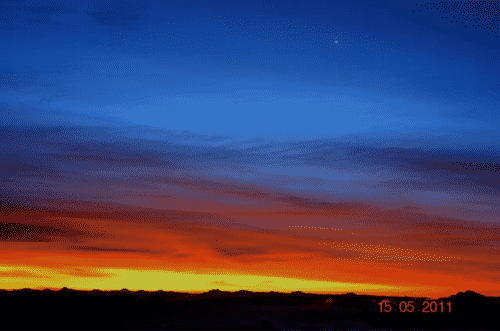 If you are planning to go to Haleakala to watch sunrise on your Maui vacation, I highly recommend that you read my tips to make the most of you Haleakala sunrise visit. I recommend that you arrive early to stargaze and watch for shooting stars.
Fidel went on to note that most people at the summit seemed completely unaware of the star-filled sky. Sadly, they seemed focused on the sole task of watching sunrise. If they only realized what they were missing, they would have seized the moment.
Mahalo to Fidel for sharing these beautiful pre-sunrise Haleakala photos and his observations with us!