Aloha Friday Photo: Hilo Sunrise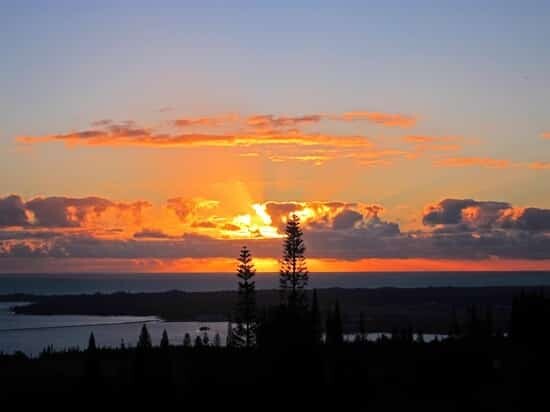 Mahalo to Gary Petrison for sending in today's Aloha Friday Photo. Gary tells us that this photo is of the first Hilo sunrise of November 2012.
Gary's photo sure is a beauty, isn't it? You can see the sun's rays projecting above the clouds as they light up the sky. The rays are lighting up just enough to start to see bits of ocean blue and the lush green land. I love the two tall cook pines that frame the center.
Gary had a great idea to be up early enough to capture this perfect sunrise moment. Catching sunrise is a great way to use jet lag to your benefit. See our other ideas for making the most of jet lag on your Hawaii vacation.
Thanks again to Gary and hope you all have a great Aloha Friday!