Aloha Friday Photo: Scenes from Kamehameha Hwy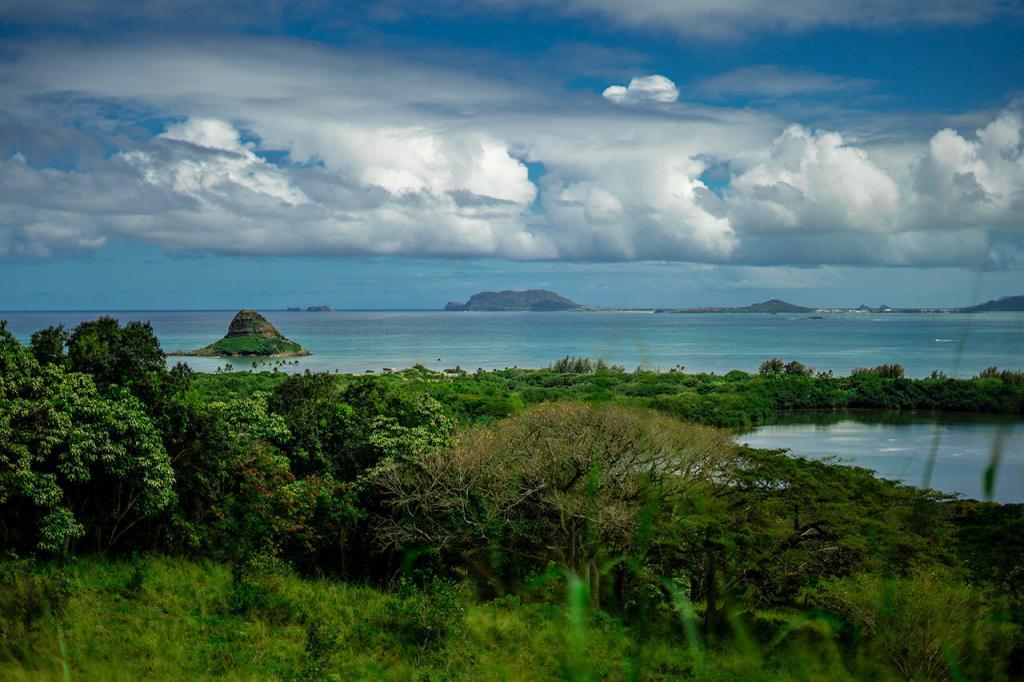 Mahalo to Christy from Colorado for sharing this fantastic shot with us for Aloha Friday Photos. Christy took this photo while visiting her daughter in her first year at University of Hawaii at Manoa.
What an outstanding view this is! Christy's photo was taken in the vicinity of Kualoa Regional Park and Kualoa Ranch. In this photo you can see Mokoli'i Island, which is also known as Chinaman's Hat as well as the distant islands and islets. Moli'i Fishpond also in this view on the right.
With lush, tropical vegetation along this highway in this area, it's practically magic to have found this clearing! Though we aren't sure how to find this exact viewpoint, we could recommend the Jurassic Jungle Jeep Expedition tour at Kualoa Ranch where you can see a similar, but more distant view.
Happy Aloha Friday!