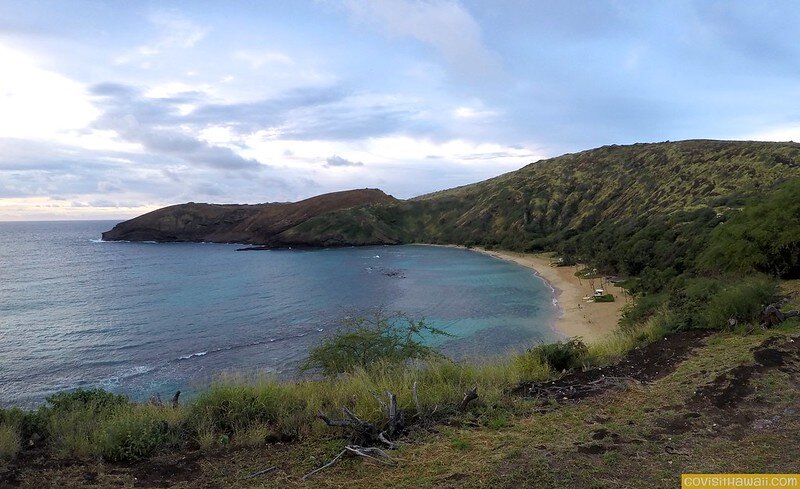 Hanauma Bay Marine Preserve is very, very picturesque. It's also Oahu's most sought-after snorkeling spot. To protect the bay, a reservation system was implemented in 2021. For more than a year, access to the parking lot was limited to visitors who had a reservation. We're happy to report that we've confirmed with the City and County of Honolulu that visitors may have access the Hanauma Bay lookouts without a reservation. Again, we are referring to the views from the parking lot level only and nothing from the actual beach level.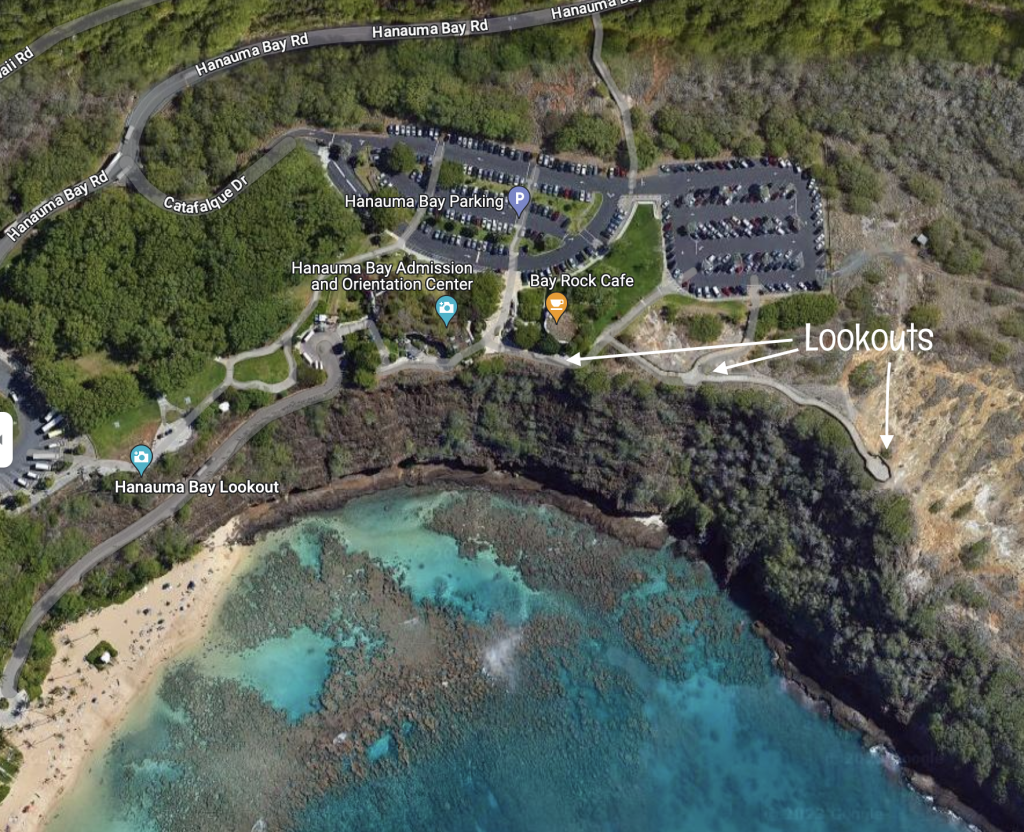 Having access to the lookouts now allows more folks to be able to see this magnificent bay. It was previously off limits for visitors to simply see the bay without holding a reservation.
The photos of this article shows the view from a lookout area. It really is a beauty!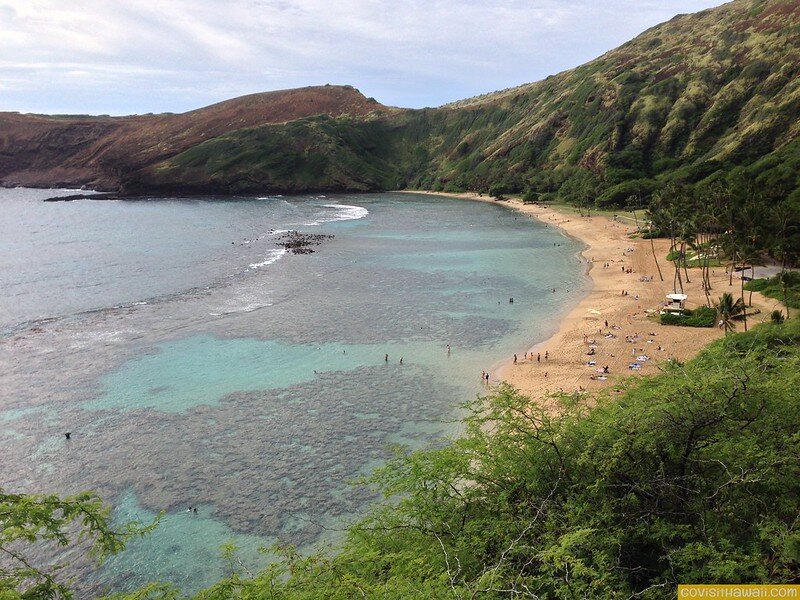 Visitors driving a rental car must pay to park in the Hanauma Bay parking lot. The parking fee is $3 for non-residents. If you happen to visit and leave within 15 minutes of your arrival, you may inquire about ask a refund.
Hanauma Bay is closed on Mondays and Tuesdays. On the days that the bay is open, the first entry is allowed at 6:45 a.m. and the last entry is at 1:30 p.m. See this link for their current policies.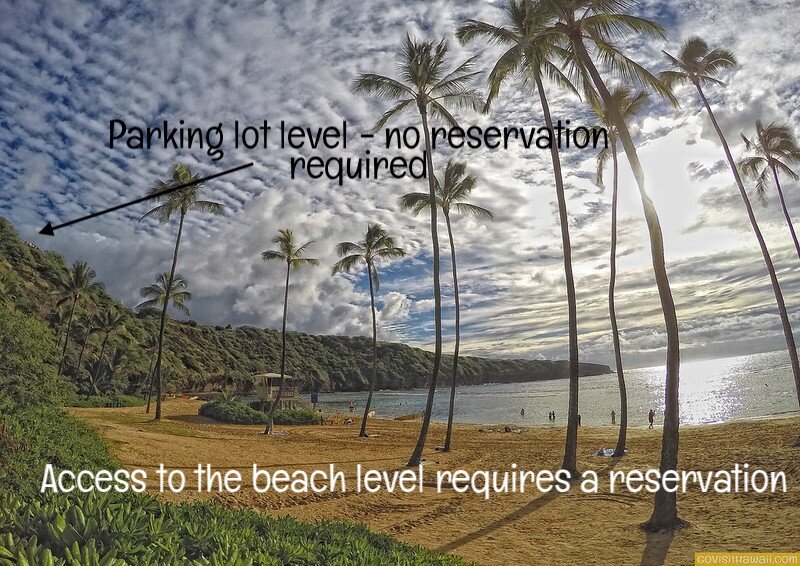 We want to make it clear that in this article we're talking about visiting the Hanauma Bay sightseeing from the parking lot level only. To go down to the beach, you must obtain a paid reservation.