Take me there Tuesday: Papa'iloa Beach, Oahu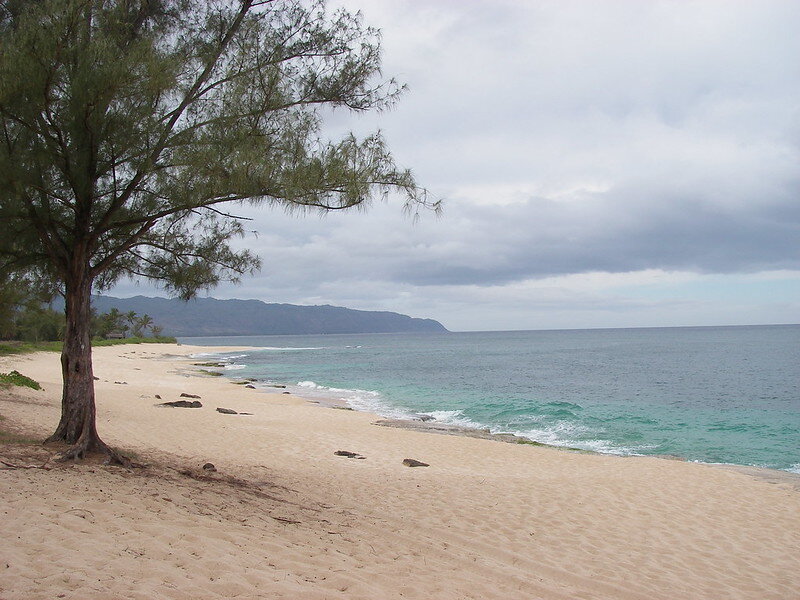 When we think about the popularity of Oahu, it's difficult to picture an empty beach, but when we've visited Papa'iloa Beach, we been the only people there.
This beach is also known as Police Beach, but for this article, I wanted to make sure I used the proper Hawaiian name. As I was searching Google for the correct name of Papa'iloa Beach, I came across this description:
"Isolated beach featuring a white-sand shoreline, shallow reef lines & turtle-sighting opportunities." – Google
Google really nailed that description!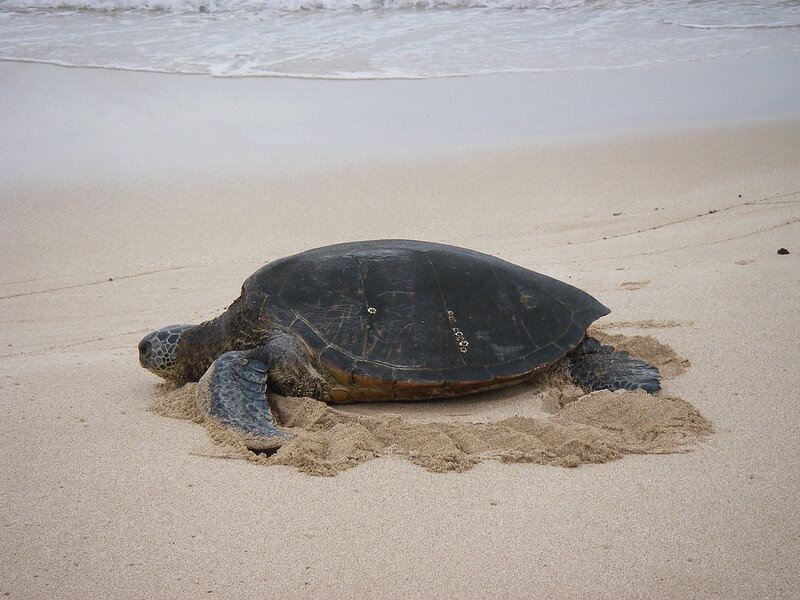 Honu (sea turtles) are known to come to the shore to rest at Papa'iloa Beach. We saw the honu in the above photo as we walked along the beach. (Please note to always keep a distance of at least 10 feet or 3 meters away from honu if you see them in the water or on the shoreline.)
Papa'iloa Beach is located on Oahu's famous North Shore. It's just a bit northeast of the town of Hale'iwa. See this link to Google Maps for more specifics on the location. There's a public beach access point with parking off of Papa'iloa Road. We describe that access point in more detail here.
As the area is isolated, we would not recommend swimming at Papa'iloa Beach any time of year. When the big waves and winter swells come in, swimming can be particularly dangerous.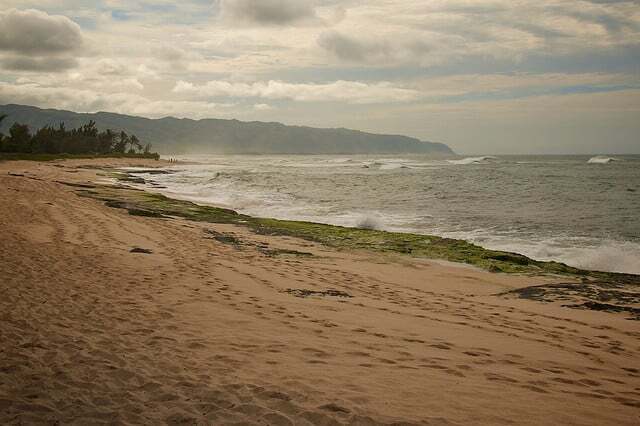 What attracted us to find this beach in the first place is that the hit television show LOST was filmed here. We were big fans of the show when it aired. Papa'iloa Beach was used extensively in the show as it was the set of the beach camp for the survivors.
We first found this beach in 2007, when LOST was very popular. We got to see the set which we were very, very excited to see. There was a very nice security guard protecting the site. He very kindly invited us to check out the set.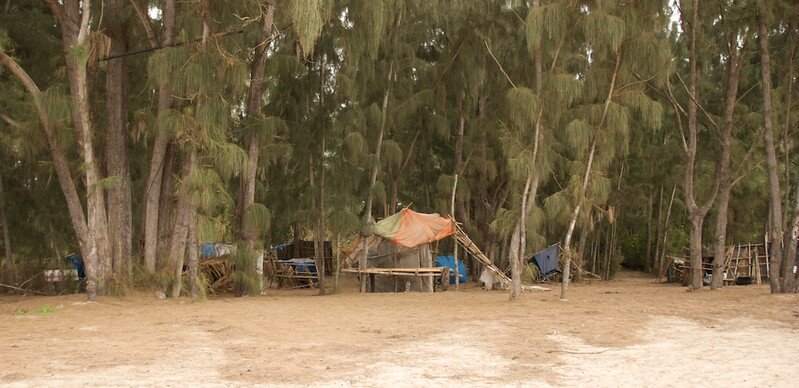 All the props are gone now. Though there's nothing left of that fictional camp, fans of the show still recognize the beach. If you liked the show LOST, you might like to read about more filming locations here.
—
Take me there Tuesdays is an occasional series of articles to highlight off-the-beaten path locations to explore in Hawaii.