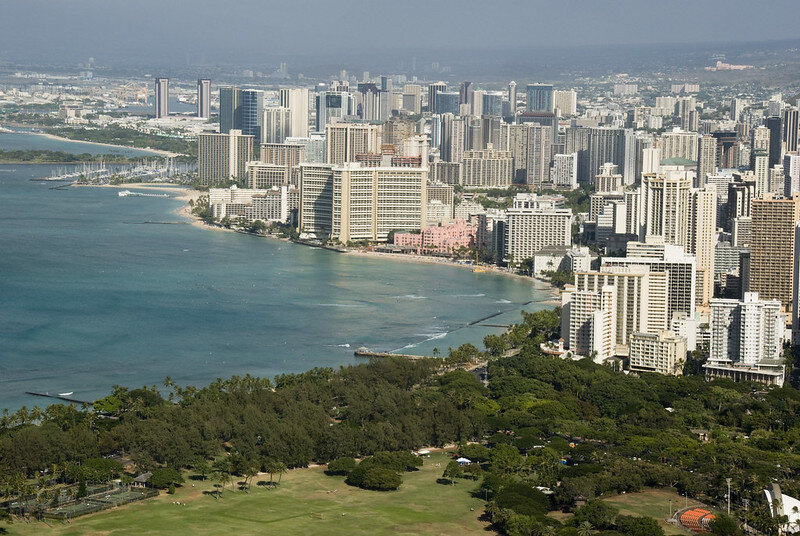 Yesterday, Hawaii's Department of Land and Natural Resources (DLNR) announced the upcoming implementation of an online reservation system to visit and hike Diamond Head. This new system goes into effect May 12, 2022. Reservations can be made up to 14 days in advance, so the reservation system will be activated on April 28, 2022.
This new online reservation system is only required for out-of-state visitors. Hawaii residents will continue to enjoy free access without reservations subject to parking availability.
As this soon-to-be-implemented online system is not active at the time of writing, we anticipate that the DLNR's website will host the reservation system. So, check here for the DLNR's official website for Diamond Head State Monument: http://dlnr.hawaii.gove/dsp/parks/oahu/diamond-head-state-monument/
The DLNR's press release states,
"Visitors parking vehicles in the crater will be required to book in two-hour time slots beginning at 6 a.m. (two consecutive slots can be booked). Walk-in and drop-off visitors will be subject to one-hour entry time slots. Arrival and exit times will be enforced to assure adequate turnover to allow for later arrivals."
Mornings are the most popular times to hike Diamond Head. Mornings have always been our preferred and recommended time to hike Diamond Head due to the lower heat of the day. As such, we anticipate that morning slots will sell out quickly. Visitors who are unable to secure a morning option, but still want to hike Diamond Head will have to hike in the heat of the afternoon. This system may be problematic for out-of-state visitors who have health conditions that are affected by heat.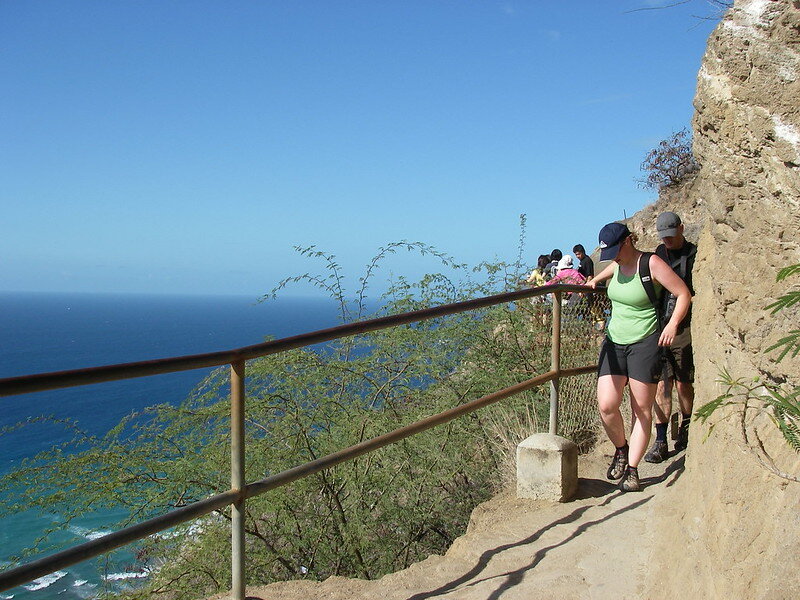 From an out-of-state visitors' perspective, the advantage of the reservation system is that they'll likely be hiking is less crowded conditions.
Unfortunately, with limitations, out-of-state visitors are less likely to have the opportunity to hike Diamond Head. The DLNR's Division of state Parks Administrator, Curt Cottrell made these statements regarding this new system, it's purpose and how it will control/limit visitors:
"I think that people will not get in. It will require the visitor to be a little more akamai about what they're going to do for their itinerary, it may require more advanced planning but it will also adjust behavior hopefully so that, like I said, they can change their day and come in in the afternoon versus you know in the morning. The whole issue is we want to reduce patronage, increase quality, and still generate good income for management."
For some additional insights, see this Hawaii News Now segment.
—
There are some tour companies that offer unique tours that include Diamond Head. With the new reservation system, these tour options may offer the only alternative to experience the hike, if all reservations are taken.  Here are some of those options: