Maui Ocean Center: Fantastic underwater exploration without getting wet!
Though we absolutely love snorkeling in Maui, a visit to the Maui Ocean Center provides so much more ocean life to explore. We've visited the Maui Ocean Center three times and it never gets old.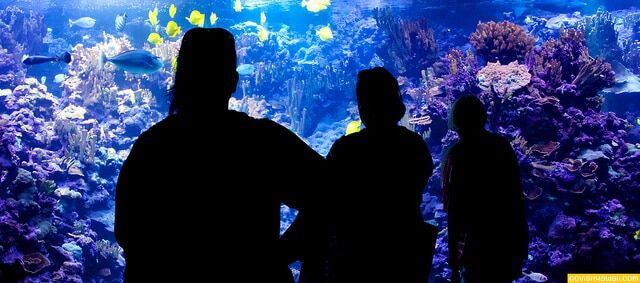 The variety of tropical marine life at this aquarium is amazing — from sharks to honu (green sea turtles) and jelly fish to puffer fish — you'll see it all.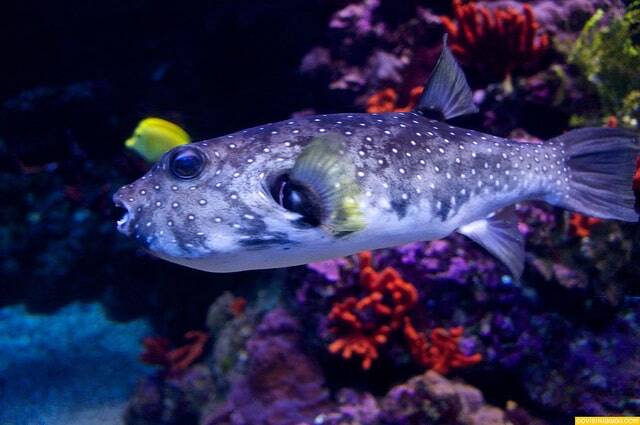 Maui Ocean Center does a great job to appealing to all ages. Some of the highlights are:
Hands-on tide pool station that delights both kids and curious adults
A 54-foot-long tunnel  through a 750,000 gallon open ocean exhibit lets you experience what it would be like to stand on the ocean floor, but without donning scuba gear. Surrounded by mantas, sharks and hundreds of tropical fish could provide hours of entertainment, but there's more to see.
A turtle lagoon allows you to observe juvenile honu above and below water.
Hammerhead Harbor allows visitors to observe these uniquely-shaped sharks swim.
Many salt water tanks featuring both familiar and rarely seen fishes, coral and invertebrates.
Integrating Hawaiian culture and ocean knowledge into the Hawaiians and the Sea exhibit.
Enjoy this 90-second video tour of the Maui Ocean Center that we created from our most recent visit:

For more photos from the Maui Ocean Center, see our photo collection.
Overall, the Maui Ocean Center is a wonderful way to observe Hawaii's ocean life. I guarantee folks of all ages will learn something — including a renewed appreciation for this amazing undersea world.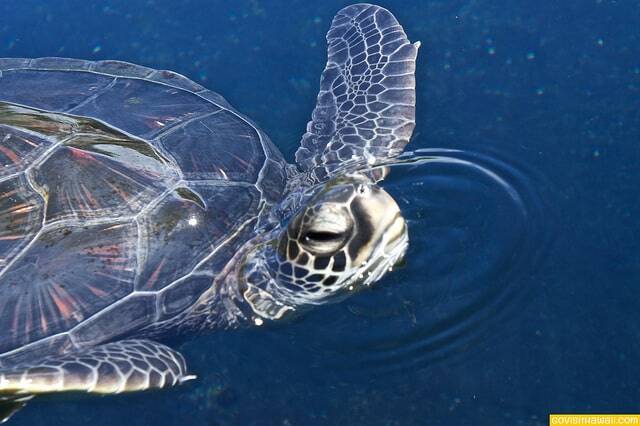 What to know when you go:
– The ocean center is located at Ma'alaea Harbor in central Maui. Their address is 192 Maalaea Road in Wailuku. Ample, free parking is available.
– Current ticket pricing is $25.50, $22.50 for senior citizens and $18.50 for children ages 3 to 12. You can save approximately $2 per ticket if you purchase online and in advance. See more about ticket pricing at this page.
– Maui Ocean Center is open 365 days per year. Hours are 9am to 5pm, except in July and August when opening hours are extended to 6pm.
– The ocean center hosts some fun after hour events — such as special presentations and fun kids events like sleeping with the sharks. Their free email newsletter provides information on upcoming events.
– Scuba divers might like the shark dive program offered every Monday, Wednesday and Friday.
– Onsite dining and shopping is available.
– The Maui Ocean Center is an excellent activity anytime, but is particularly great for a rainy day on Maui or if you're seeking shelter from too much sun.
Have you been to the Maui Ocean Center? How was your experience?