Amazing whale watching with Maui Sailing Canoe
We've just returned from another great trip to Maui and we're still in awe of the amazing whale watching experience we had with Maui Sailing Canoe.
From Polo Beach in Wailea, we helped push out the traditional-style Hawaiian sailing canoe, the Hina, to the waters edge. Our expert guides, Donnie and Keoni, carefully watched the waves coming in to instruct us when to safely board the canoe. This experience was an exciting mini-adventure in itself.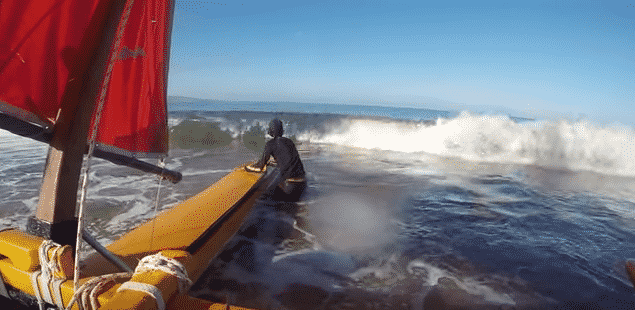 In no time our guides had paddled us from shoreline into the striking peace and quiet that only comes from gliding on the ocean. Powered only by the wind in the sail and the muscle power behind of our guides' paddles, the Hina eliminates motor noise and the off-putting smell of fuel that you get from most boat tours in Hawaii.

We saw many whales coming to the surface to breath and then taking a dive. At one point we were surrounded by whales.
With no motor noise, we were better able to hear the sound the humpbacks made when they exhaled. Amazingly, we could even hear their whale songs from above the surface.
Our plan was to do some scenic sailing, hopefully see some whales and then snorkel. When it came time to head towards a snorkel spot, our group was already raving about how great our whale watching experience had been and commented that even if we couldn't snorkel, our whale watching experience had far exceeded expectations.
Our guides paddled us out to their go-to snorkeling site when the ocean was rough. As we watched large swells crashing against the lava rocks, we started having second thoughts about snorkeling. Donnie tested the waters for us to discover the visibility was very low. So, none of us were up for snorkeling, but were all excited to go back out for more whale watching.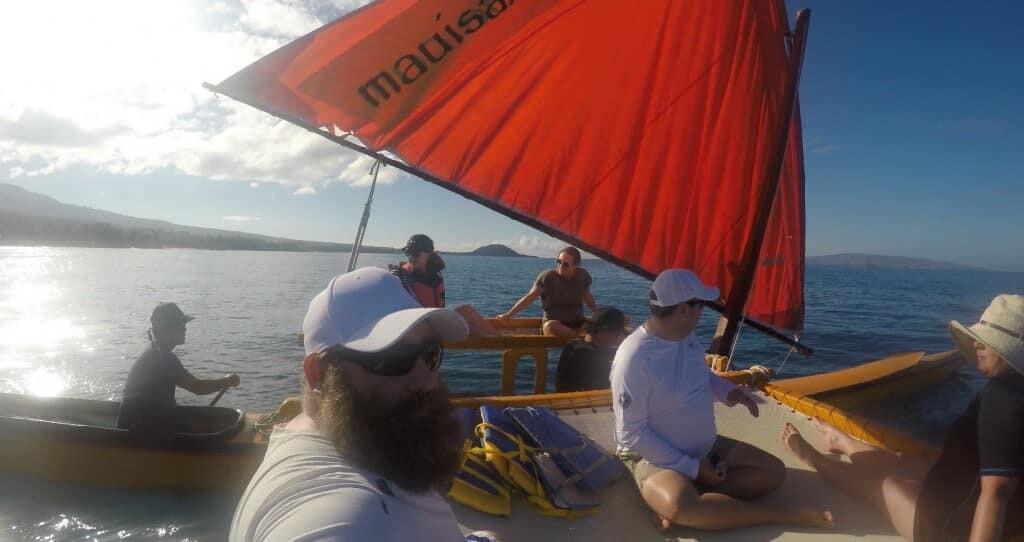 What happened next was a dream come true and an answer to prayer. (When I first started coming to Hawaii and learning about humpback whales, I've longed to see a breach up close. In all our years going to Hawaii, we've seen many breaches, but they were always distant.) We were just gently sailing along when Andy spotted a whale breaching no more than fifty yards away. Most of us only caught the resulting splash. Then, the whale breached again. This 6-second instagram video captures that moment and our collective excitement. (Click on the below image for the play arrow to display. Then click the play arrow.)
Andy then spotted the whale swimming under the canoe and across to the other side. So we all readied ourselves to hopefully see this whale surface again. Much to our delight, the whale breached once more!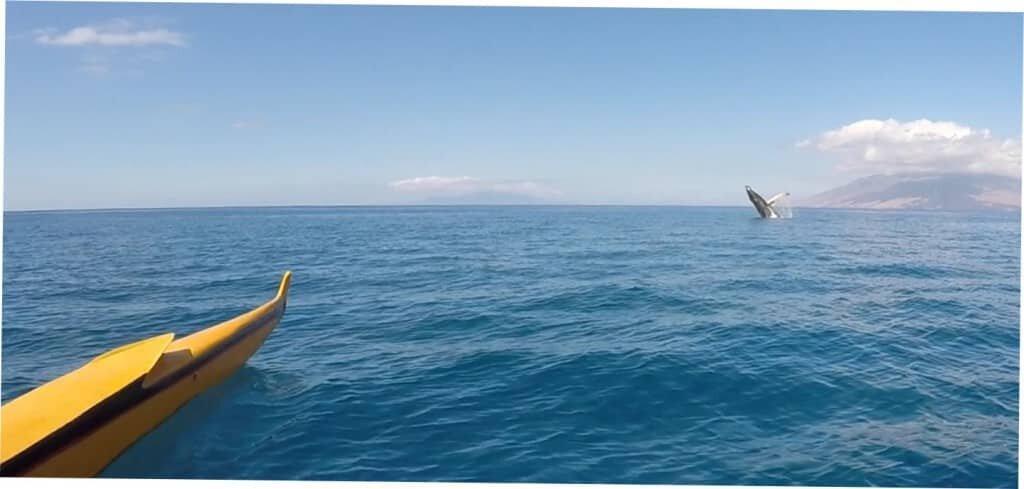 Check out our short YouTube video showing more of the whale breaches.
This was mine and Andy's second time on the Maui Sailing Canoe. We had taking a snorkel tour with Maui Sailing Canoe during smoother water time in May of 2013. If you're going to Maui, we highly recommend booking a tour with them.
What to know when you go: 
A three-hour tour costs $179 plus tax.
The tour takes out six people maximum.
Wear coral-safe sunscreen and other sun protective gear such as a hat and sunglasses.
Bring a towel.
Snorkel gear is provided.
Water and juice are provided.
Floatation devices are provided upon request. (I'm the only nerdy one wearing a life vest.)
Our group of five continue to rave about our morning with Maui Sailing Canoe. For more opinions, read TripAdvisor reviews here.