3 things we always check before Hawaii trips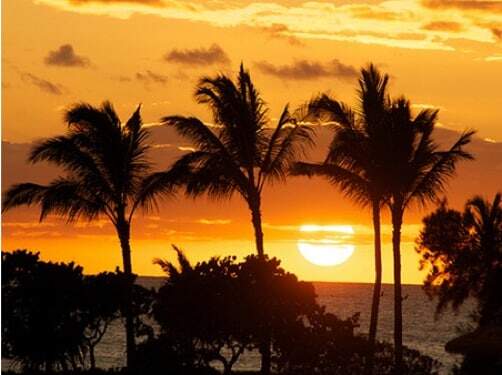 We probably check dozens of things like flight times, seat assignments, directions to hotels, hotel parking options, confirmations, etc. before each trip. Those things, we check out of necessity. For our vacation fun, there are three things that we consistently check within a week or two of our Hawaii vacations. We wanted to share these with you, in the hopes that you find them useful, too.
Weather Forecast
Our Hawaii weather page always displays the current five-day weather forecast by island. We'll also check Weather.com. If we're going to Oahu, we'll check the forecast with one of the big Honolulu news stations like KITV.com and HawaiiNewsNow.com.
Celestial Events
We love getting the chance to stargaze in Hawaii. We check SeaSky.org for any special events.
Sunrise and Sunset Times
We check TimeandDate.com for sunrise and sunset times to plan our activities. We like try to time our evening meals around sunset time.
For convenience  I'll list the links to the sunrise and sunset times by major island airport cities:
Note that this site displays the current week. You can use the pull down menu to adjust the month and date to check for your specific vacation dates.