Hawaii vacation deals & news: November 12, 2015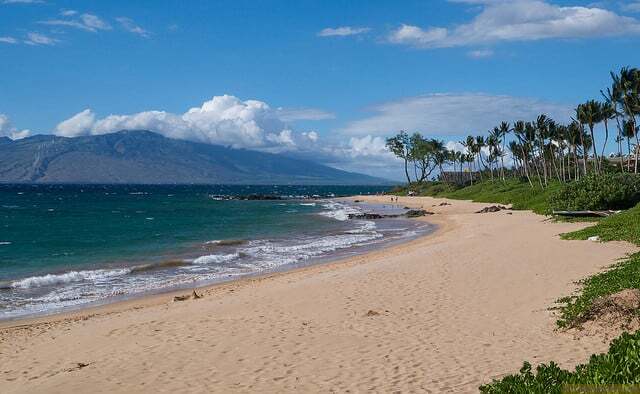 * Hawaiian Airlines has a special sale on airfare starting at $378 roundtrip. The sale is for travel on Monday through Thursday between January 11 and March 16, 2016, which coincides with the peak of humpback whale season. For this sale, you must book by November 13, 2015.  Here's a screenshot of the fare sale routes: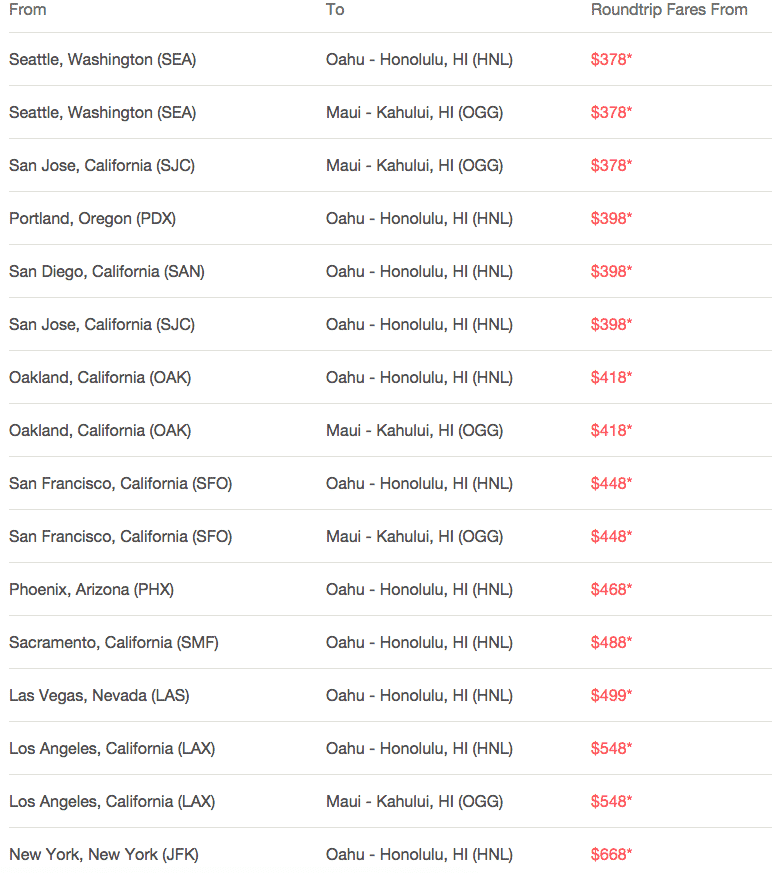 * Four Seasons hotels are giving away dream trips, including a six-day island hop to their top-rated Hawaii resorts on Maui and Hawaii islands. Learn more here.
* The 2016 Mike Carroll Lanai desk calendars are on sale. We just placed our order for them. They make great gifts and stocking stuffers for your friends and family who love Hawaii.
* Here's another reason to wear mosquito repellant when you visit Hawaii — there have been 33 confirmed cases of Dengue Fever contracted on Hawaii Island. We just got back from Hawaii Island. While we were there, we used a mosquito repellant with picaridin and neither one of us got bitten during our nine-day visit. For good advice on mosquito repellants, see this Consumer Reports article.
* Unfortunately, coral bleaching is becoming a growing problem in Hawaii and around the world. One of the contributing factors is sunscreens containing oxybenzone per this Washington Post article. When we're out in the ocean, we like to use a combination of rash guards with built-in sun protection along with sunscreens containing zinc. ThinkSport and ThinkBaby are two sunscreens that we routinely use in Hawaii. They have high concentrations of zinc, are water resistant for 80 minutes, apply fairly easily without a heavy white residue and have great safety ratings with EWG.org.