What are the public transportation options in Hawaii?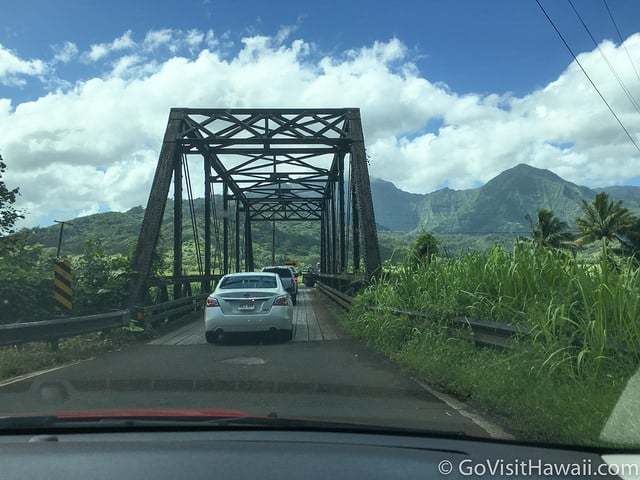 For best Hawaii vacation access and independence, we recommend getting a rental (hire) car, but if you can't or don't want to rent a car, you do have public transportation options. Currently, the only public transportation options in Hawaii are via bus. There are no trains, trams or subways.
Here's the list of bus systems on each of the four major Hawaiian Islands:
Oahu – TheBus – Oahu's bus system is Hawaii's best bus system with great island coverage and frequent buses.
Maui – Maui Bus
Kauai – Kauai Bus
Hawaii (Big) Island – Hele-On Bus
Notes and considerations:
At the present time, there are no public bus systems on Lanai and Molokai.
Be sure and explore the bus websites for the islands you'll be visiting. Take note of fares, transfers, rules and any restrictions.
If you are unsure if you want to use public buses versus renting a car, it would be worthwhile to compare the bus routes to the attractions you want to visit.
Taking guided tours offers another way to get around in Hawaii. Some, but not all, tours will pick up tourists at or near the major resort areas.
Beyond the government-operated bus services we've just listed, taxis, Uber and shuttle services are also available on all the major islands.
What is the easiest way to navigate the bus routes and schedules in Hawaii?
Trying to figure out the bus schedule and route system on an island that you're not familiar with can be confusing. Google Maps can save you lots of time and frustration. Enter your starting  and destination addresses. Then, choose the public transportation option/icon. Next, choose the time of day that you want to start. Google Maps will generate your options with total travel time. Click on your desired option for more details on bus numbers, pick up locations, schedule, transfers, fares, distances to walk, etc.
As an example, I generated the following bus plan to get from the Outrigger Waikiki Beach Resort to the USS Arizona Memorial on Oahu. The following shows a screen shot of what that search and one of the options looks like. View this link for more details on this particular search.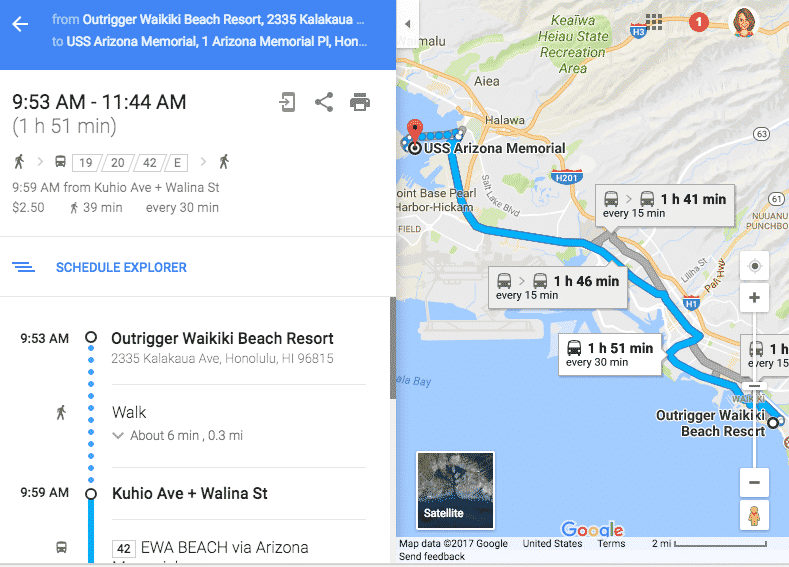 Recommended reading for getting around in Hawaii: