Scenes from Maui's Iao Valley
The heart of the Iao Valley surrounds you with sheer volcanic cliffs carpeted with tropical greenery. Once you round the corner to the entrance of the Iao Valley State Park, the thinnest cliff, the Iao Needle, captures your attention as it juts skyward to an elevation of 2,250 feet above the sea level.
Considering that the ocean is probably less than five miles away as the crow flies, that gives you an idea of how amazing it is go from sea level  to majestic cliffs in a matter of minutes.
On my most recent visit to Maui, I revisited the Iao Valley for fresh photos to share with you. I hope that they will help convey how beautiful the valley is and help explain why  we include visiting the Iao Valley is on our list of the top 5 things to see and do on Maui.
I patiently waited for the right moment to snap photos as clouds rapidly rolled in and out of the valley. This first photo shows a typical valley scene with mountain carved into the most unexpected shapes.
The next photo shows the Iao Needle. I included the elevation sign in the viewfinder to give context to the height.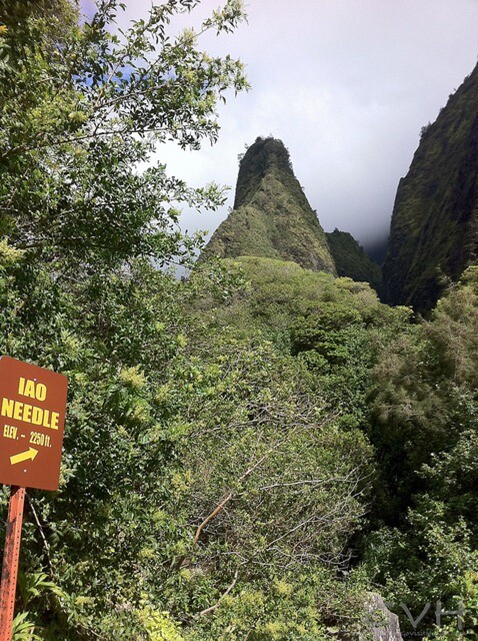 Another photo of the cliffs show the the jagged terrain that seems to attract mysterious mist and clouds.
This final photo shows the Iao Needle beside the nearby cliff, making me wonder how the needle was shaped.
See this google map for directions to Iao Valley State Park. Also see the park's website for the latest advisories and fees.
Have you been to the Iao Valley? What did you think of the scenery?