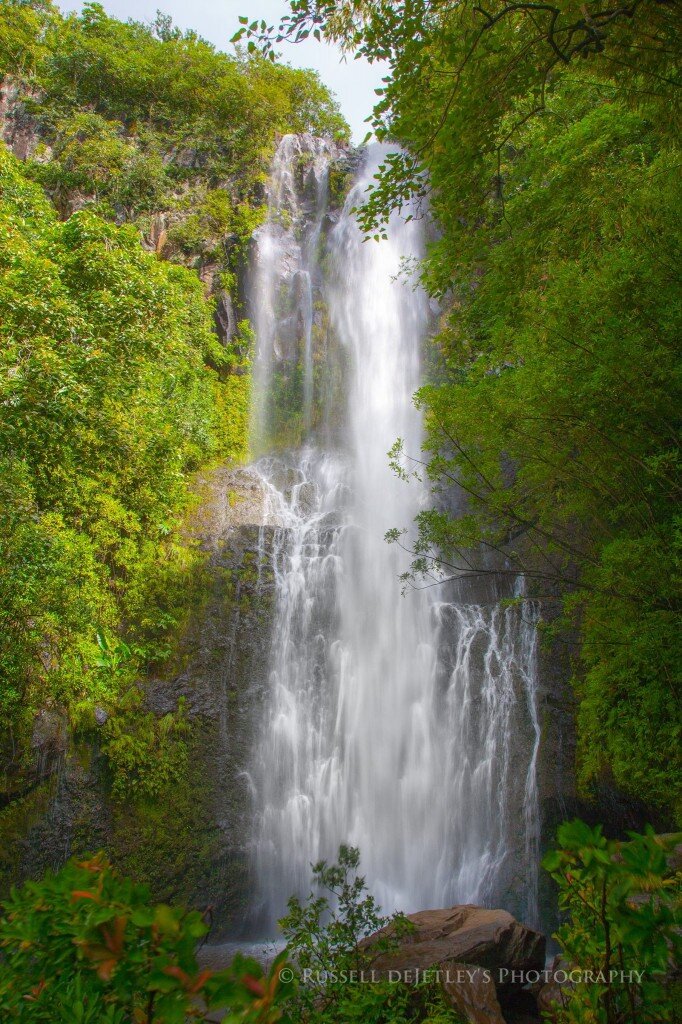 Mahalo to Russell DeJetley for sharing this stunning photo of Wailua Falls on Maui.
Russell really captured the beauty of this place. He must have used a long exposure to create the milky smooth effect on the waterfall.
Wailua Falls is located on East Maui, past the town on Hana on Highway 31. It's one of the easiest waterfalls to find and see along the road to Hana and beyond.
Happy Aloha Friday!