Aloha Friday Photo: Lahaina Statue Edition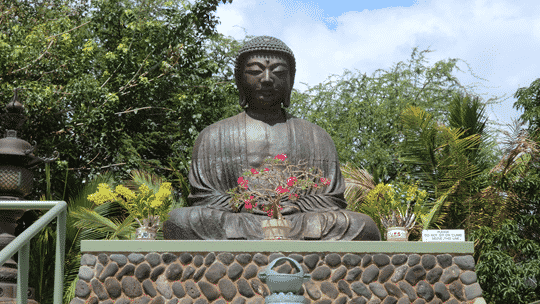 My friend, Carrie Hill of Colorado, was in Maui this week and emailed this photo from the Jodo Mission in Lahaina. I believe today's photo might be our very first statue edition.
According to the mission's website, this Buddha statue stands 12 feet high and is made of copper and bronze.
Mahalo to Carrie for sending in her photo fresh off her Maui trip!