Aloha Friday Photo: Whoops!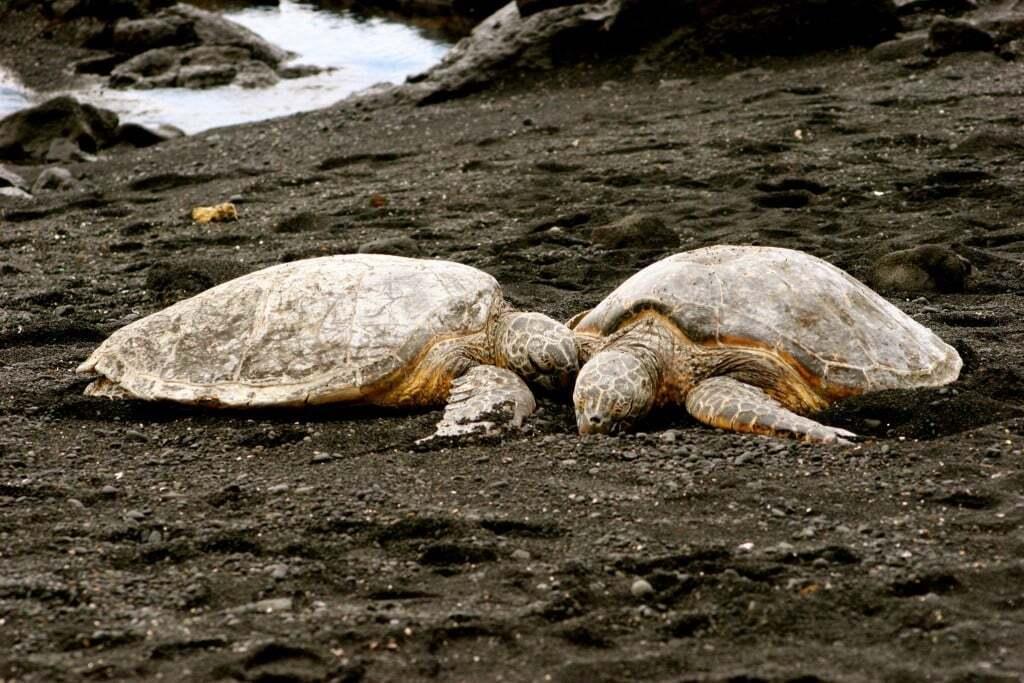 Mahalo to Mat Siltala of Arizona for sharing this awesome honu photo and this story with us for Aloha Friday Photos.
Mat took this photo at Punalu'u Black Sand Beach on Hawaii Island. Here's the story behind how Mat got this photo:
I was admiring the beach and I had my big Canon D20 in my face not really looking around or paying attention to anything. (I was in my own world just taking pictures of everything.) I notice a sign that says something like "Don't bug the turtles" and then all of a sudden I am being yelled at by friends and my wife to turn around because I was almost about to step on these two turtles …. everyone around was laughing and I felt stupid because you were suppose to stay away and give them their space and I was right on top of them … I moved quickly and turned around and took the shot.  I will always remember that when I look at this picture.
Whoops! That was a close call!
Mat's story reminds us of three significant points:
It is important to take in and enjoy our surroundings outside of a camera lens from time to time.
We all need to take note of caution and warning signs in Hawaii.
Honu (sea turtles) are protected creatures. We are supposed to give them their space in the water and on the beaches. It's recommended that you get no closer than 6 feet from a honu.
Mahalo for the lessons, Mat. We're sure you meant no harm. We know how very easy it is to get distracted by the scenery.
Happy Aloha Friday!