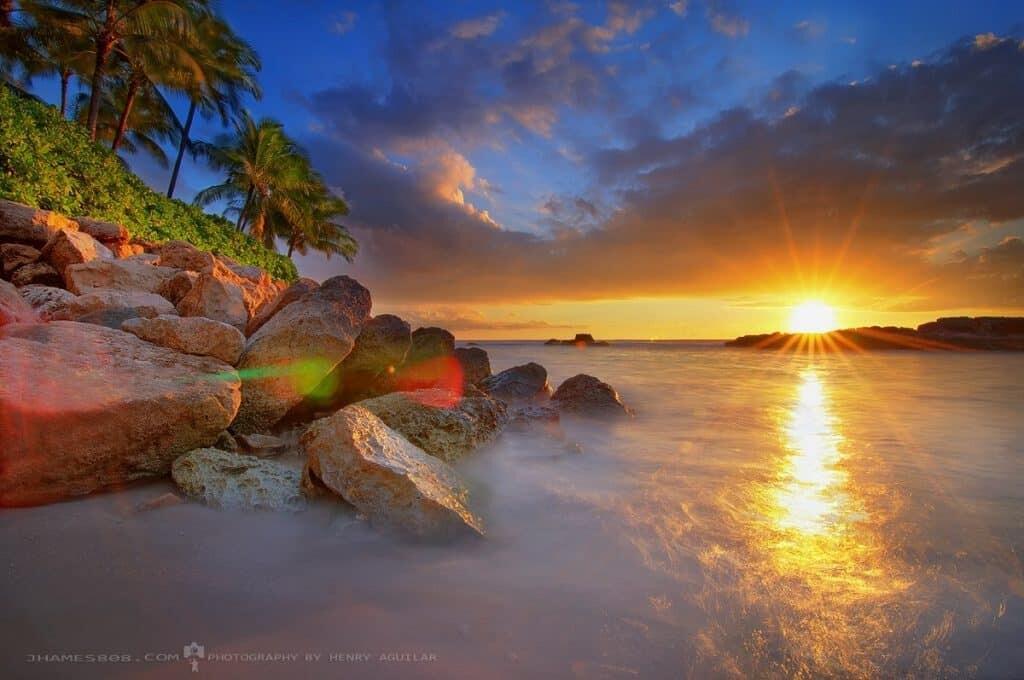 How would you caption this photo? We are at a loss for words.
Wow, oh wow! The vibrant colors along with the rays of light beaming from the sun make this photo one we'd like to soak in for hours.
Mahalo nui loa to Henry Aguilar of JHAmes808 Photography for sharing today's Aloha Friday Photo via our Facebook community. Henry took this photo at Secret Beach in Ko Olina on Oahu's leeward, western shore.
—
Do you have a Hawaii photo you'd like to share with us for our Aloha Friday Photo series? Use these directions to submit your photo.