Aloha Friday Photo: Haleakala Sunrise Shadow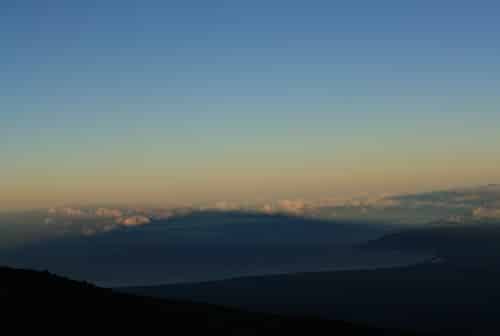 With today's tsunami in Hawaii, let's retreat to higher ground. Let's go over 10,000 feet above sea-level to the top of Maui's Mount Haleakala.
Take a close look at this photo and notice that the shape that looks like a mountain is actually a massive shadow. That's Haleakala's shadow casting down to Maalaea Harbor at sunrise.
If you're going to Maui, I recommend going to Haleakala for sunrise. It's a very memorable (and chilly) experience.
Mahalo to Kamila Ceslar for sharing her very observant and interesting photo with us.
To conclude today's post, I'd like to add that we send our thoughts and prayers with the folks in Hawaii and Japan. We have been watching today's news closely with much concern.