Aloha Friday Photo: Reflecting Sunset Edition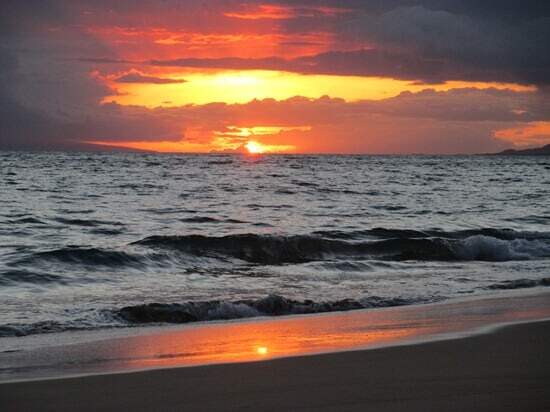 Today's beautiful Aloha Friday Photo was taken last month by Megan while she and her husband were honeymooning on Maui. What a romantic scene to enjoy and capture on a honeymoon.
From this photo, I think it's amazing how the sliver of wet sand vividly reflects the sun and sky even though the sun is nearly sinking in to the horizon.
Megan says, "I under estimated the beauty of the islands and can't wait to go back. Your blog was VERY helpful in the planning so keep up the great work!" Thanks for the kind words, Megan. They come at a much needed time.
Mahalo to Megan for sharing her amazing sunset photo with us.