Hawaii festivals and special events: January – April 2019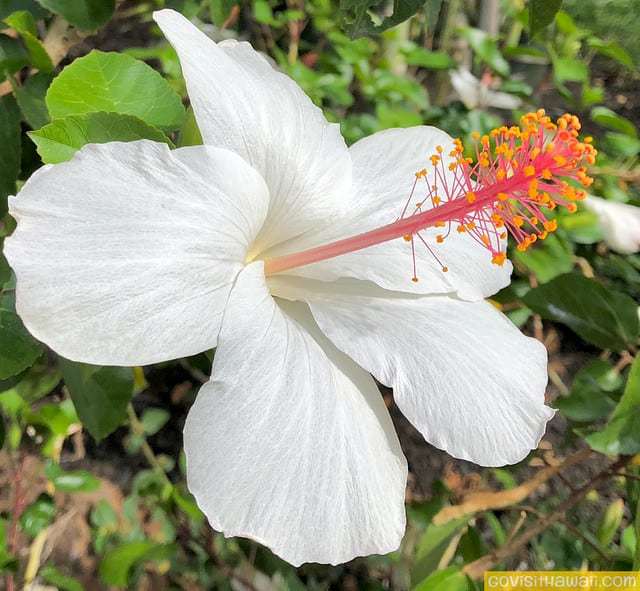 There are many excellent cultural events to discover in Hawaii throughout the year. For this article, we'll be focusing on the festivals happening between now and April. Many of the festivals are free of admission, which makes them a very budget-friendly way to explore the local culture.
We're listing upcoming events chronologically by month. Our format for each event is: date (or date range) – island – event. Where possible we link to the event. From those links you can find more details. Sometimes details are not updated until closer to the event. At the moment, dates and details haven't been announced for a couple events.
January
20th – Oahu – 19th Annual Pacific Island Arts Festival – Artists from Hawaii display their work and provide demonstrations. Music, hula and food are also part of the festival.
February
2nd – Hawaii (Big) Island – 26th Annual Waimea Cherry Blossom Heritage Festival – celebrating the cherry trees in bloom and Japanese culture, which is influential in Hawaii. For more information, see this festival's Facebook page and/or check this Waimea town link.
2nd, 8th, 22nd – Maui – 39th Annual Maui Whale Festival – a celebration of the humpback whales. The largest gathering for Maui Whale Fest this year is on the 22nd in Kihei.
5th – All islands – Chinese New Year – Check with your concierge and with local newspapers for special events.
16th through 24th – Kauai – Waimea Town Celebration – one of the largest and longest-running Kauai community cultural and recreational events.
March
2nd – Hawaii (Big) – 19th Annual Great Waikoloa Ukulele Festival – features an all-star lineup of ukulele musicians performing on multiple stages throughout Waikoloa Beach Resort. See this link for more details.
8th through 10th – Oahu – 25th Annual Honolulu Festival – celebration of Hawaiian and Pacific Rim cultures. Two of the top events of the Honolulu Festival are the parade and the excellent fireworks show.
9th – Hawaii (Big) Island – 24th Annual Kona Brewers Festival – features craft beers, island foods and entertainment.
18th and 26th – Prince Kuhio Day – Prince Kuhio's birthday, March 26th, is a celebration of Hawaii's last reigning prince. It's a statewide holiday. Check local newspapers for special events particularly on Oahu and Kauai. Some events may be held on the weekends around March 26th. The Anahola Prince Kuhio Day Celebration on Kauai is being held on March 18th this year.
April
13th – Maui – 27th Annual East Maui Taro Festival – a celebration of the taro plant and its importance to Hawaiian culture. (Note poi is made from taro.)
13th – Hawaii (Big) Island – 14th Annual Laupahoehoe Music Festival
19th and 20th – Maui – Celebration of the Arts – A gathering of Hawaii's most reputable artisans, cultural practitioners and entertainers.
21st through 27th – Hawaii (Big) Island – Merrie Monarch Festival – this is the top cultural event of the year in Hawaii. It's a hula celebration and competition.
27th – Maui – 26th Annual Haiku Ho'olaule'a Flower Festival – features floral designs, lei making as well as local foods and music. Check their website and Facebook page for details to be posted.
27th – Oahu – SPAM JAM Festival – Hawaii loves SPAM, the canned meat, and this festival celebrates that love with food and music.
—
Searching for more?
We've listed the major events of January, February, March and April, but there are many more small and large festivals and events going on throughout the year. An easy way to discover festival happenings is to use the search feature at  www.GoHawaii.com/trip-planning/events-festivals.
Additional resources for festivals and special events:
Kona Web for Hawaii (Big) Island
Local newspapers
Additional Notes:
You may have noticed the Hawaiian word ho'olaulea mentioned. It means Hawaiian celebration or festival.
As far as possible, we have linked to sites for more information on the individual events. Initially, some may not have many details until the time draws nearer to the event.
Around April, we plan to create a list of the major cultural festivals for May through August 2019.