Aloha Friday Photo: Memorial Day Lantern Floating Ceremony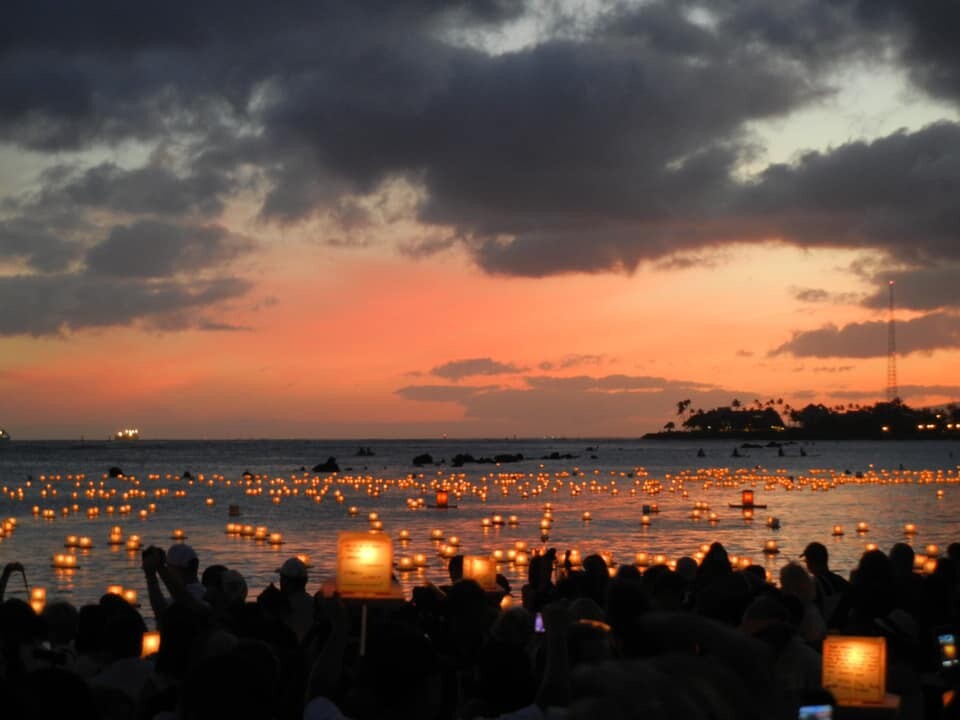 Mahalo to Linda Bewley for sharing this beautiful Aloha Friday Photo with us.
Linda's photo shows a lantern floating ceremony at Ala Moana Beach Park. Each lantern represents a memory of a loved one who has passed away. 
This annual ceremony usually takes place on Memorial Day, which is the last Monday in the month of May. This year will be the first year since 2019 that the ceremony is fully back and open to the public.
As you can see from Linda's photo, this lantern floating ceremony draws many people to this moving event. This year, up to 50,000 are expected to attend.
Per the organizers, every effort is made to prevent the lanterns from floating out to sea. Volunteers collect the lanterns and reuse them the following year.
See this page for other Memorial Day events on Oahu.