Aloha Friday Photo: Sunset with an audience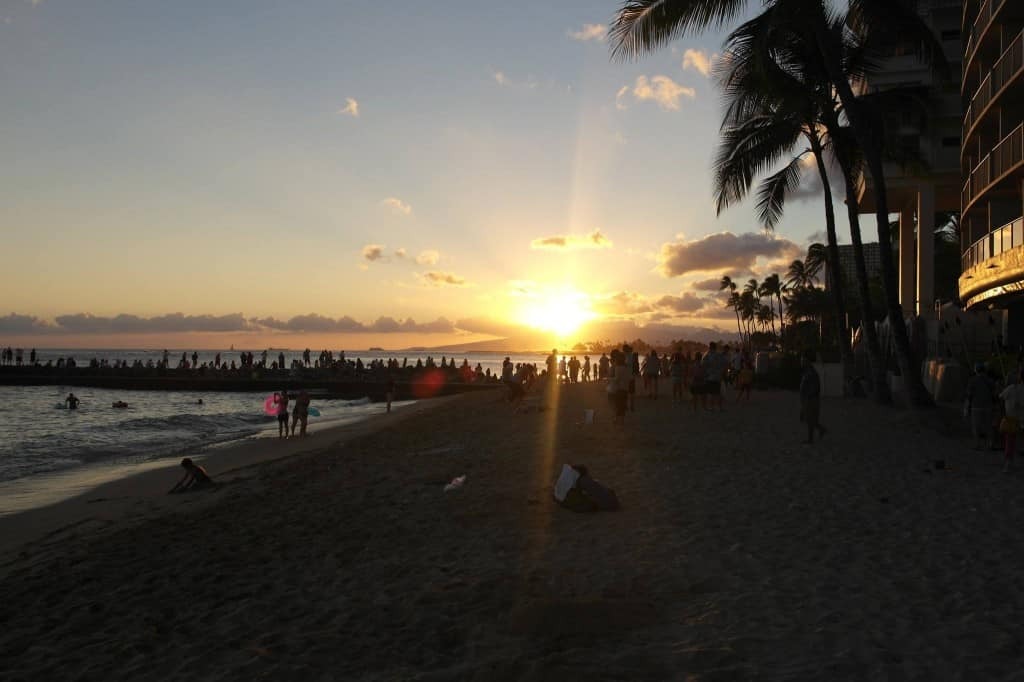 Mahalo to Tony Bartlett for sending this Waikiki sunset photo to us for our Aloha Friday Photo series.
I really like Tony's unique composition of this shot, that not only features an eye-catching sunset, but also shows the many people out enjoying the moment. Waikiki sunsets always seem to have an adoring audience and deservedly so.
Happy Aloha Friday!