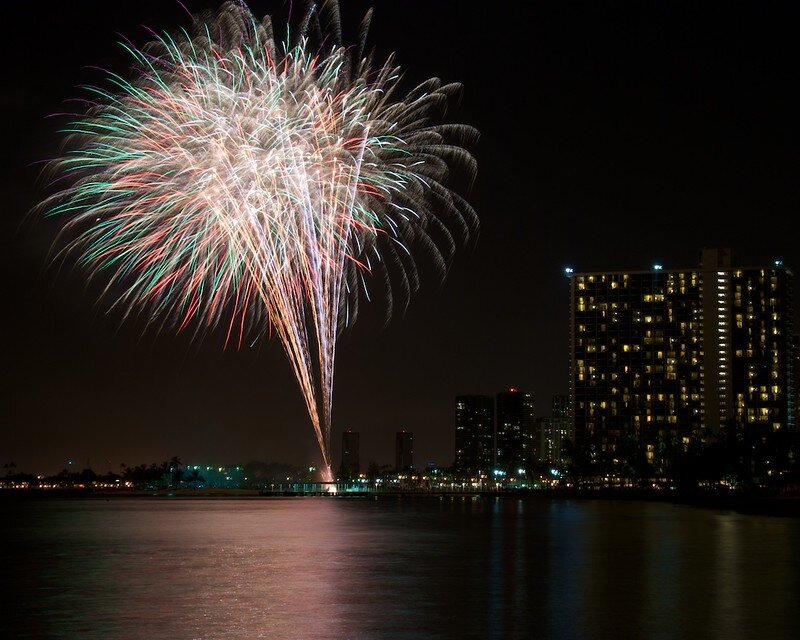 We're excited to share the news of some Hawaii fireworks shows that will be returning this summer.
– First, on Oahu, Hilton Hawaiian Village announced that their Friday night Waikiki fireworks show will be back in action starting Friday, June 3, 2022 at 8pm. This Waikiki Beach Friday night tradition for decades prior to being put on pause in March 2020.
– In Maui, the Lahaina Town Action Committee has announced their traditional July 4th fireworks will be back in action for the first time since 2019. See our Maui July 4th page for more information.
– If you are thinking of going to Oahu for the Independence Day holiday weekend, Turtle Bay Resort on the North Shore would make a great option. The resort announced they'll host Independence Day Fest at Turtle Bay. The festivities will take place on July 3rd with entertainment, food and a fireworks show. See this link for more information.
– We are actively updating our July 4th pages by island. With the exception of our Maui July 4th page, they are very much a work in progress at the moment, but with a few confirmed parades and fireworks shows in the lists. Quite often, the hosts and organizers of these big events are unable to confirm what may happen until closer to the actual holiday date. In the meantime, you can review our work-in-progress guides by island at the following links.